#41: Eric Hinman | Lifestyle Design for Health, Wealth, Adventure, and Connection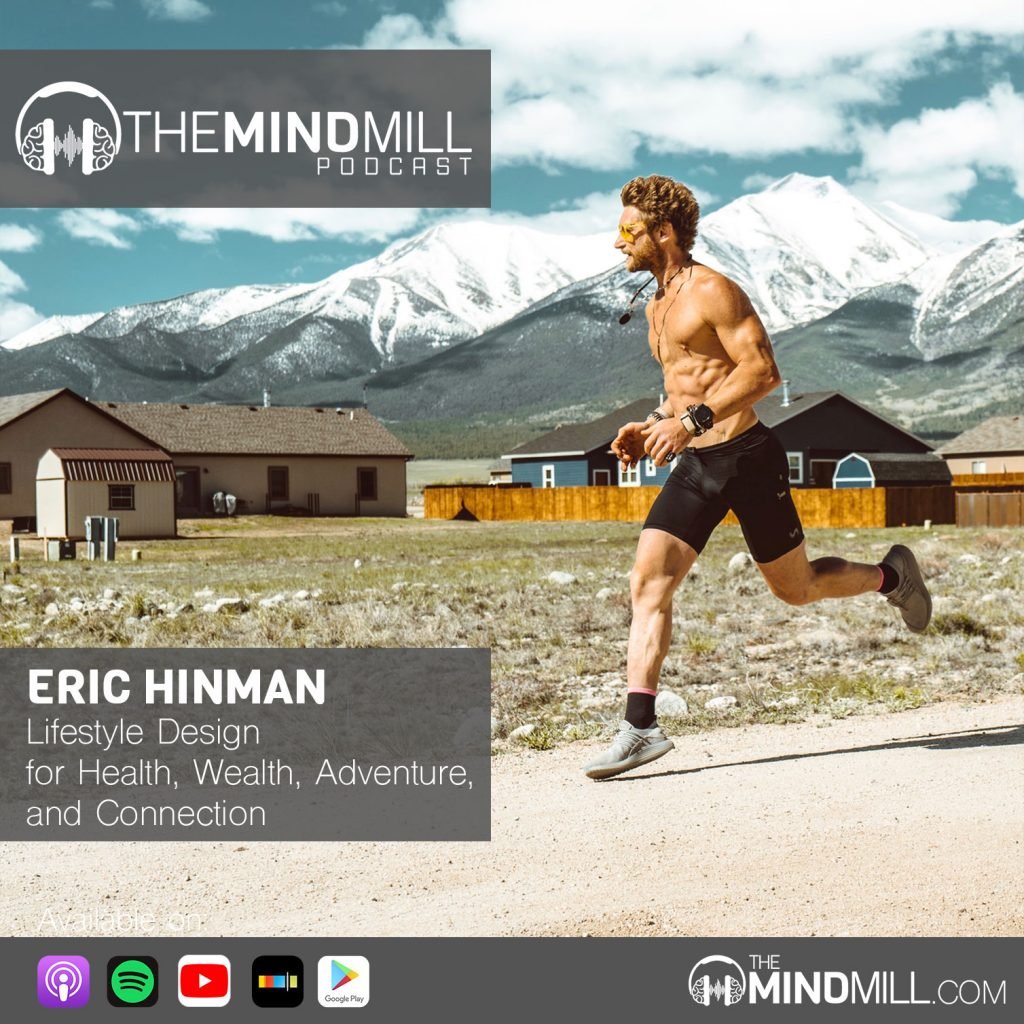 Eric Hinman is a serial entrepreneur and investor. Semi-retired at 34, Eric now focuses on his lifestyle brand, influencing thousands in powerlifting, adventurous travel, and mental/physical recovery.
Today we are with Eric Hinman, a serial entrepreneur turned health and adventure influencer. I love me some routine and discipline, and Eric's lifestyle is on a whole other level. He has crafted his days around intense training, optimal nutrition, community connection, time in nature, and maximized recovery. All the while documenting his life and inspiring his online community.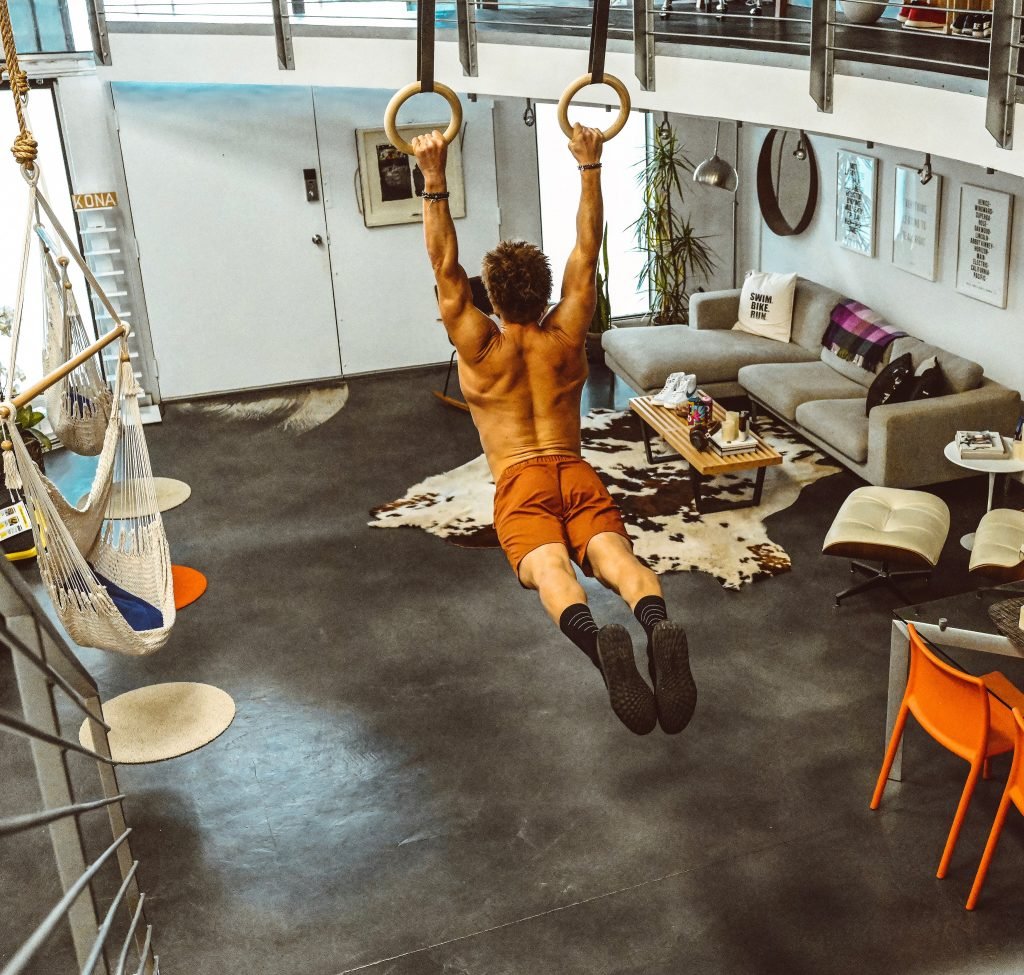 In this interview, Eric and I dig deep into his daily routine, how he balances discipline and spontaneity, our shared love of cold therapy for recovery, and how to share your authentic awesomeness with the world. So many topics, so little time… Eric Hinman.

---
---
SHOWNOTES
CONTACT ERIC HINMAN
https://www.instagram.com/erichinman/
BIO
Based in Denver, Eric is a content creator and social media influencer, sponsored by dozens of consumer brands. Some of Eric's partners include Vita Coco, Vital Proteins, Revere, Trusii, Optimum Nutrition, Rockin' Protein, Waiakea, Saucony, STR/KE MVMNT, The Go Life, Rise Bars, YumButter, and Snow Monkey.

Eric is also a health + wellness, tech, and hospitality entrepreneur / angel investor. Eric is the co-founder of Original Grain, a multi-unit, healthy-fast-casual restaurant, XO Taco, a trendy-Mexican restaurant in Syracuse, NY, and Urban Life Athletics, a fitness facility in Syracuse, NY. Eric is a contributor and partner at Fellow Gent, an aspirational new media company for wellness-minded men.

Championing innovative disruptors in the fitness/wellness space, Eric's portfolio of angel investments include brands such as Ten Thousand, WellWell, Fitner Technologies, and Swerve. Eric is also an investor in Verlaine, an acclaimed restaurant in West Hollywood.

---
Eric's Daily Routine
This is my typical day / routine when I'm home in Denver, Colorado. Having some structure to your day is so important to success. First, you must find the people, places, and things that bring you joy, and fill your being with positive energy.

6:45am — Wake up
I wake up around 6:45am (I don't set an alarm). I rarely schedule anything before 8am. Upon waking, I drink 20 ounces of cold water, and brew 16 ounces of Eleva Coffee in my Technivorm Pour Over Coffee Machine. I then blend 1 scoop of Vital Proteins Collagen Creamer in my Blendtec blender. I take two Go Life Pills (promo code: GOERIC20) and two Trusii Tablets?—?(promo code: EHINMAN FOR 30% off). I then make a smoothie bowl using REVERE plant-based protein powder (promo code: PeSaleEH for 20% off), 2 handfuls of spinach, half a banana, two tablespoons cacao nibs, 1 1/2 cup Elmhurst cashew milk, Golden Root turmeric powder, ginger powder, ice.

If I don't have a coffee meeting, I work from 8am?—?9:30am, answering messages, and posting on social media. 3–4 days / week, I meet someone for coffee?—?generally someone new. This might be a contact from social media, someone I was introduced to, or catching up with a like-minded person. I make a conscious effort to meet several new people every day.

10am?—?12pm?—?Workout 1
(5 days / week?—?Thursday + Sunday, I typically stay out of the gym)
Olympic Lifting / Gymnastics / Crossfit Metcons?—?I follow Hybrid Performance Method for strength training + gymnastics.

12:30pm?—?Lunch
2 scrambled eggs, kale, Brussels sprouts, tomatoes, bacon bits, raisins, apple slivers, pecans, white balsamic dressing
2–4 giant glasses of water
8 ounces of coffee with a little steamed oat milk

2:30pm?—?4:30pm?—?Workout 2 (7 days / week)
Aerobic Conditioning?—?running, hiking, mtn biking, or body weight interval training?—?keeping my avg hr around 130 beats per minute. I like to vary this?—?3–4 days of mtn biking. 2–3 days of hiking / trail running. 2 days road running?—?on pavement. Rock climbing occasionally?—?for mental toughness!
Take two Trusii tablets?—?post workout with 6 ounces of water
1 Vita Coco coconut water

6:30pm?—?Recovery (every day I do this!)
50 minute infrared sauna session 156 degrees
30 minutes alternating between a hot tub (104 degrees) + cold tub (52 degrees)?—?5 minutes in each
2–4 giant glasses of water

8:30pm?—?Dinner Out
Usually a big Salad?—?Kale, Walnuts, Feta Cheese, Tomato Sauce, Pesto, Chicken or Ground Beef, side of Plantains
2–4 giant glasses of water

10pm?—?Pre-bed Snack
1 Luna Melotonin Pills (2.5mg)
2–4 tablespoons of homemade organic almond or organic cashew butter
1 teaspoon of raw honey

---
Thanks so much for listening to The MindMill Podcast!
For all MindMill Episodes Click Here!