#40: Julie Penner | People over Product, Process, and Profit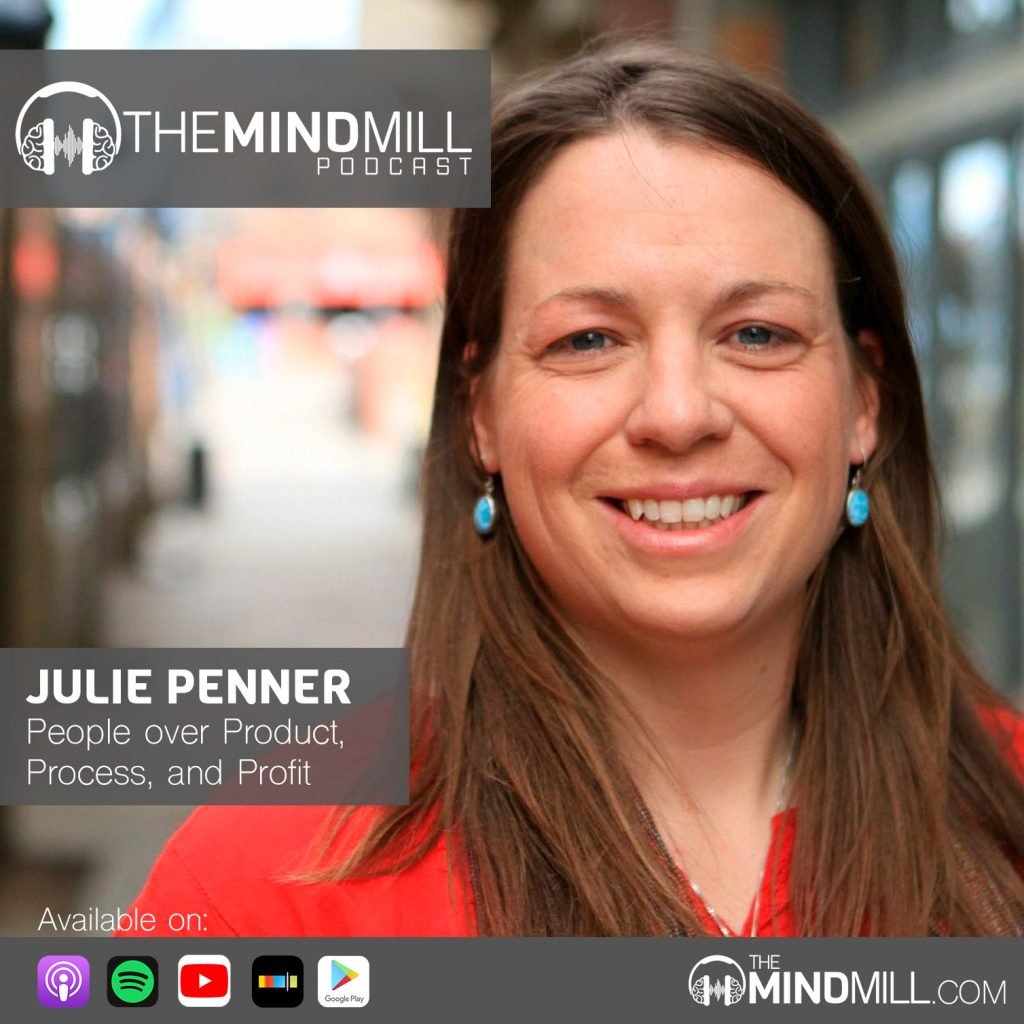 Julie Penner is the former director of the famed Techstars business accelerator program. She has worked with hundreds of diverse companies; challenging, empowering, and propelling them into new arenas of success. Julie now works as COO of Halp.
This episode is with Julie Penner (@soulofstartups), former director of the famed Techstars business accelerator program in Boulder Colorado. She has worked with hundreds of diverse companies; challenging, empowering, exposing, and propelling them into new arenas of success. Despite the endless metrics and data-points of analysis, Julie maintains that its always human development that governs the success of a company. The Techstars accelerator has expanded to over a hundred global programs, but started in Boulder. There are few people who have the collective knowledge and experience Julie possesses. Julie now works as COO of Halp.

Julie is one of those people who I immediately felt connected to. She has incredibly demanding schedules and responsibilities, yet I have never had an interaction with her where she has come off rushed, uninterested, or not present. This interview was much different than i expected. I had prepared a series of analytical questions surrounding startups, founders, and processes. While we touch on these topics, the resounding theme of our conversation is on intentional self-growth and genuine connection. We discuss the emotional challenges that founders face, embracing humanity to propel teams, the power of self-reflection, and strength through vulnerability. We also touch on intentional ways to celebrate holidays, the Burning Man festival , and the Danish lifestyle of Hygge. Julie is a fantastic individual, i learn so much from her every time we speak. Im proud to share this conversation with Julie Penner on the MindMill podcast.
---
SHOWNOTES
ABOUT JULIE PENNER
BIO
From Linked in
I am currently the COO at Halp. Before Halp, I worked as Director at Techstars Boulder, investing and working with 60+ early-stage companies.

Prior to Techstars, I worked as VP of Operations for Graphicly, an automated ebooks conversion and distribution platform. I managed a team of eight employees and contractors. My responsibilities included process improvement, weekly cash management and forecasting, contract management and negotiation, metrics tracking, HR and other non-product/sales functions. Prior to that, I worked as a corporate development analyst at Liberty Media. My work involved industry and company-specific research, strategy development, technology trend tracking, and valuation support.

I graduated with an JD/MBA from University of Colorado focusing on entrepreneurship and technology in both the law school and the business school, graduating top third in my class with an entrepreneurial law certificate.
Prior work also includes internships at SRS, a company that manages escrows and holdbacks in VC-backed M&A deals, Lijit (now Sovrn), a Boulder-based VC-backed startup and interning at the CU Tech Transfer Office. I also worked at Zeo, a Boston-based VC-backed startup that developed a consumer product.

Specialties: consumer web, ebooks, eCommerce, strategy, social media, digital media, social commerce, entrepreneurship, start-ups, broadband, financial modeling, valuation analysis, market analysis.
CONTACT JULIE
Linked In
Email
Halp Website
Instagram
THE FEELING WHEEL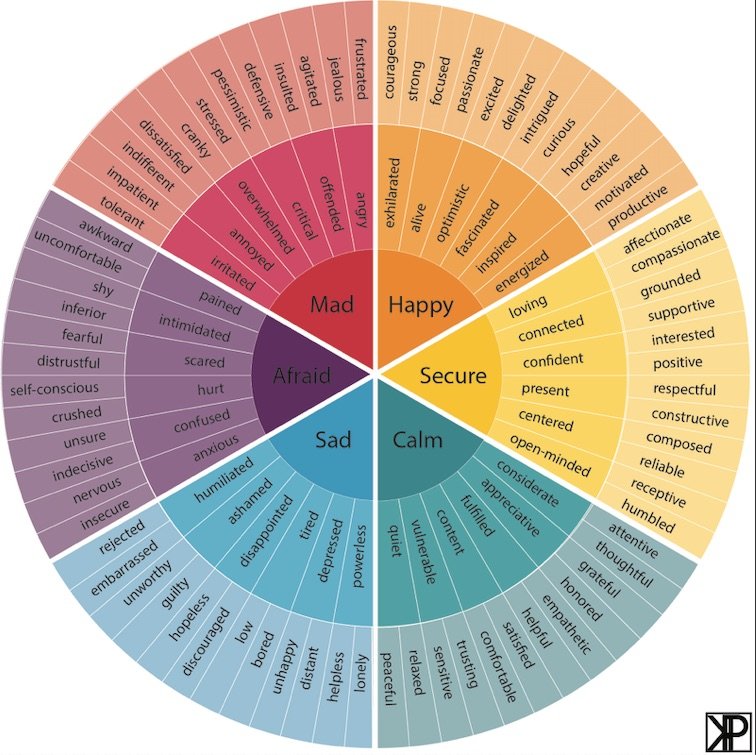 ---
Full Transcript
Julie Penner | People over Product, Process, and Profit
Intro: Welcome to the MindMill Podcast, where host, Seth Marcus dissect and discusses all things impacting young adults. Peers, mentors and professional share intimate conversations on subjects such as entrepreneurship, exercise and health, music and art, the blessings and curses of technology, travel, and how to navigate adulthood in this age of information. We are the largest generation in history and we dictate the future. The MindMill. Find your purpose. Fuel your purpose.
The MindMill booklet has arrived. This back pocket notebook is designed to be your catchall for daily life. For many of us, note taking is an absolute free for all. An idea strikes us. A friend recommends a good book. We remember that the bill is due tomorrow. What do we do? For most of my life, I was the quintessential random note taker. I tried to jot things down on the back of receipts and keep notes in my phone. These habits left me disorganized, and simply did not work. Without a system in place were doomed to continue scribbling on scraps, searching for random notes and getting lost in our phones. Letting our genius slowly slip away. It is for that exact reason that we created the MindMill Booklet. It fits in your back pocket or purse and goes wherever you go. It's packed with templates and organization systems for productivity and clarity. Features in the booklet include dedicated areas for to do's, categorize shopping lis, habit tracking, cash transactions, idea developments, AM, and PM routines, and much, much more.
This booklet is packed with useful and intuitive sections. Easy navigation, inspiring art, and powerful quotes. While the MindMill Booklet is incredibly easy to use, we've included a detailed instructive introduction to help guide beginners inexperienced noters alike in maximizing their writing habits and overall productivity. The MindMill Booklet is a game changer. Consolidating your daily ideas and notes while limiting distraction, giving you much-needed reprieve from your phone. Don't get us wrong, we aren't bashing technology. Tech is a wonderful tool in a crucial part of our society. But we see legions of distracted folks out there, and we're here to help the world reclaim their attention spans. The booklet provides tips on how to use it alongside your tech to maximize productivity and design for your most mindful life. With the MindMill Booklet there are or no dings and alerts. Just your thoughts ready to be captured and developed. So whether you're looking to optimize your productivity, build a writing practice or just limit your screen time. The MindMill Boklet, is your best companion. Go to the mindmill.com for more information, tutorial, sample pages, one hell of a podcast and much more.
Seth Marcus: Hello, and welcome to the MindMill Podcast. Today's episode with Julie Penner. Director of the famed Techstars business accelerator program in Boulder, Colorado. She has worked with hundreds of diverse companies. Challenging, empowering, exposing propelling them into new arenas of success. Despite the endless metrics and data points of analysis, Julie maintains that it's always human development that governs the success of a company. The Techstars accelerator has expanded over a hundred global programs but started here in Boulder. There are few people who have the collective knowledge and experience Julie possesses. Julie is one of those people who I immediately felt connected to. She has incredibly demanding schedules and responsibilities, yet, I have never had interaction with her where she has come off rushed uninterested or not present. This interview is much different than I expected. I had prepared a series of analytical questions, surrounding startups, founders, and processes. While we touch on these subjects, the resounding theme of our conversation is on intentional self-growth and genuine connection. We discuss the emotional challenges that founders face, embracing humanity to propel teams, the power of self-reflection, and strength through vulnerability. We also touch on intentional ways to celebrate holidays, the Burning Man Festival, the Danish Lifestyle of Hygee. Julie is a fantastic individual. I learned so much from her every time we speak, I'm proud to share this conversation with Julie Penner on the MineMill podcast.
Seth: Well, Julie Penner welcome to MindMill Podcast.
Julie Penner: Thanks Seth. It's great to be here.
Seth: It's great to see you. It's been a long time in the making. I remember very distinctly when I, was like I want Julia to be on the show was when we spontaneously met at Techstars sustainability demo. It was just were walking out early at the same time those. But no, we were both had to get out of there and I was like, you look so familiar and we had met at a different event in Denver and you offered to give me a ride back to my car when I was going to take a scooter. So I really appreciate that.
Julie: In retrospect, I've ridden a lot of scooters maybe that would have been more fun. But I you know, I remember really enjoying our conversation.
Seth: Yeah, we just had this very quick Powell across Denver metro, and I was like, awesome Julie's great and then that was totally strengthened when we shared New Year's Eve with that great group of people at Winter Park, and I was so floored by how intentional that New Year's Eve was and you really have a big part putting together. So thank you for that.
Julie: Welcome. It's great to have you as part of that.
Seth: It seemed that you and our mutual friend, Amy Baglan structure that, was their inspiration for why that happened or is that something that you do every year?
Julie: I think New Years, I've had both really good ones, and really terrible, probably more terrible ones then than really great one because probably a shared experience. There can be expectations for that day that are hard to meet.
Seth: Absolutely.
Julie: It is a resetting of the clock. Each New Year is a time to be reflective. I enjoy some introspection, and I think those triggers around introspection are helpful, birthdays or another one. Sometimes they make us uncomfortable because not measuring up to some of the expectations that we might have for ourselves. But I think there's a power in New Year's around saying what you want, really checking in with yourself around. Here's where I'm at. Here's what I set out to do last year. What worked? What didn't? Then looking forward to the next year. What do I want? Do I want more of what a have? Do I want something different? Being intentional, right. I was reminded of this quote, actually, one of my founders was talking about it yesterday. But this one, it's sort of as always with me, "The best day to plant a tree was twenty years ago and the second best day to plant a tree is today", right? So if you're going to make a change, or if you want something different in your life, having the courage to realize that you're not planning the tree today and that you could, I think that's part of why I think that intentional setting around New Year's was so important to me.
Seth: Yeah, I think it's very easy to be in a place of celebration and partying and be like we're letting loose tonight and tomorrow is, you know, from here on out, it's smooth sailing and perfection. But what we did in Winter Park was, you know, a lot of very intentional, impersonal writing and reflecting on the year prior, rather than talking necessarily about what our ultimate goals are for this upcoming year. And I think that is so much more powerful to really see the real change and the real benefits or costs of the decision you've made in a year, rather than just looking for what perfection is, you know, resolving the next day will be perfect, right?
Julie: One of my mentors that has really impacted my life, his name is Agni. He works for Techstars, but he has taught me a lot about learning. And he's taught me a lot about for adults, we need time that is purposeful and set aside in order to learn. Kids are like learning machines. They walk around, they can't help themselves from learning. Adults need specific time for that and that's been a skill that we have taught entrepreneurs, but it's also been powerful for me. So, I think when you picked up on looking backwards, the retrospective part of what we did at New Years. I think that's what you're seeing is my deep belief that learning needs intentional time and we sometimes get over that really easy. The just keep going to think you've got the learnings to rob yourself from the setting aside of time that really says, here's what I expected to happen, or here's what I want to have happen and here's what actually happened. That gap is where you really learn and so thinking about a year, I had written down things from the year prior, right? And then so I can bring those into my reflection about how that year went and see what was missed, what was a make, what was learned and carry that forward. That feels so much more powerful than just projecting forward without the context of what the last year has brought, what I've learned have grown. There's another piece of what was really important to me and this is my own personal. It's one of my growth edges, is being intentional about being grateful and appreciating the people who are in my life has been a skilled, I'd have to build intentionally. Some people are really good at it, naturally. I don't know if you know those people, I don't know where they learned it right? I'm a little jealous that they are just very mindful of others and always remember to appreciate and thank people. I feel like I have to remember that it has to be a habit that I build and so- moments of awareness, like the ones that New Year's where there were questions like who someone that you really appreciate for their contribution to your year? That was one question. The next question was have you thanked them?
Seth: That's right.
Julie: Right. And it's in that moment of like, oh my God, I didn't thank the people who are really impactful to me this year, or there was another question there; who do you want to spend more time with? Who do you want to get together in 2019 or this feature year and have you told them? I did that and it was such a powerful bonding moment with that person. It would been so easy to skip over it. That's to me is intentional living. Gets me up in the morning.
Seth: Also was very powerful because of the community that we were doing it with. We are in Winter Park, there were people skiing, there were people reflecting, there people relaxing, and just staying warm and then we had this very wonderful family dinner, followed by two hours, maybe two and a half hours of writing, reflecting, discussing these answers and being vulnerable with each other and it's something that I personally value my writing practice, but that was one of the first times that I had really felt that I was in a circle of peers. And then we were all valuing the same thing. Very electively, right. This wasn't a work conference. We didn't sign up for it. This is just what we decided to do on the last day of the year and I think that really magnified the impact. I saw some of those people just this last weekend, and we reflected on it, too, and said, that it's really, it really changed projection to not necessarily be in this kind of based off of, you know, also the conference that we are all at the other day, but it turned into less about these big ultimate goals and sales numbers, and accomplishments, and more about honoring a system that encourages success, happiness, and ultimately just disciplines that encourage happiness.
Julie: Yeah and add learning and joy and appreciation to that list, right. It wasn't an accident in my opinion that we did that kind of reflection work, and held that space for each other to be vulnerable and really share about our years in a space that was also very playful. That was also very social. I think there is a potential fallacy out there that you have to do it separately. It needs to be serious, and I just reject that. The fact that it is learning comes along with play, comes along with laughter and a dinner that we cook together, not an accident. I think those are all such opening events and kind of part of the process of getting to being really ready to be introspective. I think it's much harder to walk into. Okay. I'm going to sit down now and be introspective.
Seth: Right.
Julie: It's just like a hard break to make from the rest of your chaotic or busy life to sit down and do that. And actually, the year before the experience, I was invited to someone else's house who had kind of like a potluck lunch. It was all women, and there were about the same number of people, had a dozen people but the host created some space for us to just reflect on our year. He had more work which is longer than what we did. But I have a similar experience, I thought, wow, like there's something social here. There's something collective and supportive here. There are some playfulness here and bringing that to a different group in a different format the next year felt, right? And I think that I something I'll stick with hopefully going forward into more reflective times.
Seth: Totally. You know on that day, you had introduced me to Hygee. It's that how I pronounce it?
Julie: Hygee
Seth: Hygee, right. I think that, that has a lot to do with why we did what we did on New Year's Eve. Would you mind, expanding little bit on how you discovered Yuga in what it is because this is a new concept to me. Yeah, obviously, the themes made a lot of sense, but I had never heard of this.
Julie: Yeah and all on straight up that I'm not Danish. Don't speak Danish and probably don't have the right Danish pronunciation. H y g g e, my sister-in-law, who speaks Norwegian gave me a lesson, and but I don't think we say, right. Hygee is sort of the Danish art of coziness, and that's the best American or English translation for the concept. But I think it's much deeper culturally. More in the winter than in the summer. More with friends than alone. It kind of pervades their culture, right. You can have Hygee lighting. You can have a Hygee cave or croagh. When you go have a reading nook. We might call the reading nook and a house, but it's Hygee croagh in Danish, right. And I found that concept actually when I was in Prague. Picked up a book, it's by the institute of happiness, I think is the book and now is becoming kind of more of like Geist as people talk about Hygee. I think something that American cultures really missing. This art of bringing a small groups of friends together, seed in slow food cooking. That's very Hygee maker goods. I do pottery now. So if you come to my house, and I have a party, you're likely to drink out of a mug that I made rather than a mug that I bought.
Seth: Good.
Julie: Right. That's very Hygee or cozy. I think it's the interest in American culture. In my opinion is the reflection of how I'm missing this simple, connected, cozy, comfortable time with people on really self-care for ourselves. If it's Hygee kind of a lawn in your house like quiet, light a candle and turn on a light or turn on the fireplace. Fireplaces are very Hygee and candles are very Hygee. There's this crazy statistic about, I think the Danes burn more candles per capita than any other country in the world, unscented candles, and that to me is a reflection of like what they value this simple time that we skip right over. But we want it. We need it but were kind of crappy at it.
Seth: Right. We've lost our way.
Julie: Yeah.
Seth: Right. You know, these things came a lot more naturally before the technological revolution..
Julie: Right. Yeah. We're super connected. Just this weekend, I spent two nights offsite up in a mountain house. We do a founder retreat. We take about twenty founders up in the woods and on Friday night, two nights, Friday and Saturday night. On Friday night, the internet went down and a bunch of tech founders, it was like a panic moment. And then once they settled in it was such a benefit. Nobody's on their phones. Nobody was on the computers and so easily reminded of how much we are wired to connect when we don't have something taking away, our distracting us, and I think Hygge is akin to that, right? If you make a space that is designed for that slowed down relaxed space. It is also a place to connect with others more deeply than we do when we kind of running around with our phones.
Seth: Yeah, it is so powerful. I wasn't completely disconnected but when I went traveling last year, I made it very big point that I was going to, we have kind of, like office hours of connectivity. No phone plans. I wasn't searching for wifi while I was jumping around cities and things like that, you know, it was very much like my phone was for audible and for taking occasional photos. It really encouraged so much connection with other travelers with the locals and you realize these things, especially when you set intentional time to do that. Because at this point, they're really, you know, just goes back to what we were talking about earlier, like, if you don't set time and intention to do this to connect, it slips through your fingers because they're so much demand on really anybody in this day and age. But especially people in your line of work, and the people in the founders and the people that you work with, you know, there's just this never ending demand on your time, and on your attention. There's always more to be done, and so it can seem so fruitless to light a candle or to make a cup or to connect, and yet, we consistently feel more disconnected. Although, all the metrics show how we've never been more connected, right. You know, like I I've got this much connectivity with everybody, I can see it on my phone right now. But yet I feel hollow, right.
Julie: Isn't that a powerful dichotomy? I mean, I think that is the tension that our generation is going to have to figure out for our own well-being. We're going to figure it out or not.
Seth: Weddings coming, you know. I think that were in a very fortunate position to be in this area of the country and to have this awareness, but that doesn't mean that it's not the beginning of something and that, you know, the people listening to this, they feel that same feeling. Like why do I-
Julie: listening to this two X in their car while driving, you know. Well, yeah.
Seth: Right. Well, it's giving emails and seeing there-
Julie: in the background while cross boarding through YouTube.
Seth: That's how most people listen to my (inaudible). I think that there's these resurgence of the appreciation of, you know, I guess we'll call it Hygee from now on where I mean it seems to be very in line with mindfulness practices of really just being intentional and present in what you're doing and spending time to be focus on what is happiness, what is true connectivity. You know, diving deep with one rather than skimming the surface with thousands, right.
Julie: I think we're also finding greater appreciation for places that don't allow our phones. I can think into more that came up other than the retreat. We also make clean agreements around no phones in our conscious leadership groups that we do. No phones except to keep time and they're always on disabled. And the other one actually is, you have been to burning man, a couple of years, and it's really funny to watch the connectivity which starts out, okay and as more people arrive. The seventy thousand people who come totally overwhelmed the cell tower and they basically have no connectivity and it kind of comes back up on the other end as people start to leave. But those are both places that I treasure and I don't think the two are unrelated because the emphasis is really around connecting with people.
Seth: Yeah, it's funny like we've already brought up a few, and I know I've talked about it before on the podcast, but for me, my strongest experience with the connectivity through disconnectivity philosophy was in the nightclubs of Berlin, where they put sticker. Some places, they would just take your phone and you check it, like your coat, you know, and it was, you know, it wasn't like you weren't worried about getting stolen this was like the staff and hundreds and hundreds of people are doing the same thing. Or they would put stickers over the front and back cameras. Such an exclusive club experience, sort of thing where, you know, if you're seeing just on your phone, that's not a good vibe, and you'll get booted out. And especially if you're taking photos, a lot of this for their own kind of selfish capitalist reasons where they want to create like a scarcity, like a very wild event. This is a very special place that, you know, they don't want to necessarily show all over the internet. You have to get in to see it to experience it, and I understand that too. But, you know, the flip side is that nobody has that on them. So everybody is like, well, you can either have a bad time or you could get out there, and be a part of this. I don't even like dance music.
Julie: We're human again. Remember what it was like, you know, we're from a generation, I had my first cell phone when I was in college. I grew up without that connectedness and. I think that will be the last generation that really feels that way, as a kid.
Seth: In the same way, there wasn't even an option. I think that what we're talking about is, there's hopefully a resurgence, especially in the parenting community and into the next generation of kids to encourage genuine connection to strengthen those muscles. Otherwise, you're just consistently feeding the technological connection, the iPads all day. And, you know, just the extinction of boredom. Boredom is always bad and boredom should never be explored. You know as a kid it was like the boredom was where you figured out what you're into right? It was like this is how I make a new friend. This is how I learned to ride a bike. This is how I get into trouble. You know you learn your barriers. You know, you learn well or
Julie: You'll have that great idea. That mental quietness that gives you time to think of something creative.
Seth: Start creating into building something in your eyes or you know, you start to find your passions, you know, and it comes out of the curiosity spawned from boredom, and now, you know, now it's very difficult to have the discipline, especially as a child, you know. We'll do I want to watch another awesome cartoon, like ten thousand of them on Netflix right now that you can pick from or you know.
Julie: I just had a story come up for me around envisioning the future, where people pay money to walk into a completely white walled room with twelve other people that they don't know and like shut the door. Almost like an escape room but there's absolutely nothing in it.
Seth: It's called a boredom room?
Julie: Boredom. It's like we sell it by the hour. You can pay twenty bucks to be in this room.
(Time – 22:35)
Seth: I bet (Not clear) Silicon Valley about it and make it million dollar business.
Julie: I think that's amazing.
Seth: Just like creating boredom room somewhere San Francisco. I like it and that's a free idea for anybody out there looking for something to build. You have touched on burning man a couple times since we started talking. I have never been, although from talking to a lot of my friends and peers, they are almost surprised that I'm not a regular goer because of things I talk about on the show and my passion for traveling, and things like that. You are a pretty seasoned burner at this point, are you not?
Julie: You know season burner, I think of like this, sixty five year old couple who's been going for, like twenty years.
Seth: Sure, it's all relative right?
Julie: You know they say, a season burner for me is someone who is there before the LED infusion.
Seth: Sure.
Julie: I'm somewhere in the middle of. Not new. This will be my fourth burn in August. We're already kind of planning for that excursion as a camp. I'm somewhere in the middle. I feel like of now hosted others that are new to the experience and yet have respect for the stories of people who've been there a lot longer and seen other things and experience so many different kinds of people and so much art. It's a cool community and I'm glad I'm a part of it.
Seth: I think it's the strongest ally what we're talking about connections through curiosity and not through technology, and obviously, it has an incredible social media presence. You know, everybody knows about burning man but then you get there and you're completely blown away.
Julie: Yeah, it's such a radically different experience between the stories about burning man, and embodied the experience of burning man and I think that's what people can poke fun at it because you can't understand, like that cool. There's something real there, which is I had, a set of experiences that were emotional, and psychological, and thoughtful and I experienced them in person in a relatively extreme environment. Without having similar embodied experience, you won't understand. So I think that's also part of the draw part of the mystique, and I think that's a good thing. That's fine with me in. It's all find poke fun at right. There's nothing like the reference of burning man, about burning man to sort of the whole thing circular. Feel free to poke fun at it, right? Burning man is a place where that kind of a (not sure – 25:05) humor is very welcome.
Seth: What issues me the most about burning man is that it attracts such a diverse amount of people, you know, I think that the term burner is like calling somebody a hippie or even some sort of political alliance. You know, it's like it's such a broad term for a complete individual. And so, to be to be a burner means that you could be a tech founder, a Techstars graduate or something like that. That's going for a certain set of reasons or the complete opposite. You know, a vagabonding artist that is there for a different set of reasons and yet the connection there when these two people can meet and form a lifetime friendship through these experiences and a lot of ways the challenges of burning man. I think I may have talked a little bit about this over New Year's Eve about how connections are formed, such a stronger bond when there's challenges involved. People share an experience that involves him outside of their comfort zone. That's why traveling, you meet people and you have such a great connection with them because you're both out there. Don't know where you are and you don't know your surroundings at the time-
Julie: I designed that experience the founders that are with me for thirteen weeks. We don't make it hard just for that the sake of it being difficult but we do feel like because it's hard. It does bring them together more and that's a good thing. So I'm on the same page.
Seth: I know a few different people who have gone through Techstars, but I don't know, obviously, I haven't been in the program itself. Would you mind discussing a little bit to people who don't know anything about Techstars, where it started, where it's heading?
Julie: Yeah. Where it's heading is pretty big and I'll talk more about my experience kind of text or so. So I feel very lucky. I've been at Techstars for the last five years here in Boulder. Techstars started in Boulder in 2007 and I've had something on the order of 1800 technologies startups go through a Techstars program. There are now I think 47 of them around the world. So it's very much like a network for entrepreneurs to connect with each other and help them succeed. And the boulder program is where it all started. So there's some magic there in me. There's a legacy there for me. It's a thirteen week program. We take ten companies getting great mentors. We coach them on things that we think are the most important things for them to pay attention to as early stage, tech companies, and we've had some success along those lines over the last thirteen years, twelve or thirteen years is the thirteenth program in Boulder.
So I am on a staff that puts that program together once a year and I have a few lines about it that feel really true. One of them is I pick my 30 newest friends every year because I'm choosing along with the other program staff, the ten companies that are going to be part of our program for those thirteen weeks and spending this weekend, like just got done doing with these 30 founders in the woods talking about feelings. Talking about co-founder issues and watching that class really come together as a group is so enlightening to me. And watching them beyond this journey, beyond our time together, our thirteen weeks, we help them pass the program. Of course, we're investors, we want them to succeed. We have vested interest in just like a personal interest in them but these thirteen weeks feel really special and special for us because for me it's time in with those founders. They are my main focus, even kind of friends in my social circles, we'll take a backseat during this time. I really focus on these founders. For them, it's a special time for their company. So it's a time when a ton of resources are at their disposal. I've called a buffet or a firehouse, right? How much do you want to eat from the buffet? We will keep feeding it to you as much as you can handle. It's very capacity, defying experience for everyone.
Seth: Sure.
Julie: I like living at that pace and then I need rest and relaxation and afterwards, I can repeat the cycle.
Seth: So how often are the programs?
Julie: Just once a year.
Seth: Once a year in Boulder?
Julie: Yeah!
Seth: But there's also some like off shoots to in this area alone, right. I mean-
Julie: Oh yeah.
Seth: The sustainability program.
Julie: Right.
Seth: I went to the original Techstars to see the mindful present and then this last fall for the sustainability program. Are there differences between these programs or seems like the emotional endurance is one of the most stressed beams in the Techstars program because I think above all else you have to be able to make it with what's going to happen.
Julie: Yeah, ride the emotional roller coaster of being an entrepreneur. I've never seen a successful company that didn't have massive ups and downs and being able to persevere with thrive and have resiliency through those ups and downs is for sure part of the game. There are 47 Techstars programs around the world. There are some things that are common to all of them, like they are all mentorship driven. They all plug into our network. They all have partners, global partners that they help them accelerate their business, bunch of other things. They also are all unique. So it's a different way to have a scalable entrepreneur network and a lot of them are at least in part reflection of the people running them, kind of the individual program stuff. So me, I personally run Techstars Boulder with (Name). He and I have a philosophy around investing in coaching companies that is reflected in the companies we choose in the way that we coached them and the resources that we give them that is also unique to us on top of what is a standard Techstars program. And every program does that, they just, it's a reflection or amplification of what's important to us.
Seth: Just like the companies that are in the program.
Julie: Right. So for us, one of the phrases that really resonates is building great companies from the inside out. That means something pretty particular to us, and what it means in particular is that you as the founder, you're the CEO, or you're another co-founder, right. Your values, your strengths, your shadows, your background, your context will be amplified throughout your company. First three leadership team you bring on and ultimately throughout the entire company, which means if that's true, so that's the assumption that we're making because we've seen it play out, if that's true, that means work on you as a founder will also amplify out to your entire company. So if I can add to your self-awareness or if I can add to your social competency, or if I can add your awareness round others. Whatever I can add to in terms of your skill set as a leader, whatever I can bring to your awareness that changes how you are as leader or makes it so that you can get the best out of everyone around you build a place of work where everyone can succeed, not just the people who are like you. I think we build a better company and that's something that (Natty – 32:43) and I believe deeply. I don't think you'd necessarily get people who would argue with that but there's a difference between believing that that's true and operationalizing content and inexperience that does the work of doing that. And that's what I think is really unique about what we're doing in Boulder. Its part of why I've been there for five years and continue to learn and grow ambiance fired by those transformational processes that take place in the program at the personal level. In addition to the company work and making progress and accelerating the company, we're celebrating people the people that were accelerating. These founders have influenced the world. They're building these companies, they're funded, and they're role models and a lot of different ways. Not just the companies they are building, but also in their communities. So to me, it's leveraged impact. It's just hugely inspiring to me.
Seth: Yeah. It's inspiring every time I talked to someone who's been in the program or seen a demo day. You know, that fire of life is in these people when they're coming out of these programs, and it's really inspiring. Do you have any suggestions for younger entrepreneurs or companies that may know about Techstars are like, well, how do I get to Techstars, right?
Julie: Yeah. You know we say you can't go wrong by building a great company.
Seth: Yeah.
Julie: It's also a network. I've seen people who just keep showing up. Just keep learning. Get involved. I think those are all key ways to become better, build a better company. If you're young entrepreneur, here's the dichotomy that you have to deal with or here's the point of attention that you're going to run into. How do I learn from the experiences of others who've hit roadblocks that I'm going to hit or had challenges that are going to be like the challenges that I have. How do I take the most from their experience, but also acknowledged that I have a different business at a different time in the world with a different world view? The world has changed since though, experience happened and this different business. How do I hold those two together? And I think that can be really hard for young, entrepreneurs who can go to extremes either they get see-sawed, or spun around, whatever meant they talk to next and how they see the world or they tune it all out and say, they don't know my business.
Seth: Right.
Julie: And neither one of those are really helpful.
Seth: Right.
Julie: Somewhere in the middle where you say, I have a north star. A true, a core belief, by the way I have a question to get to it. A core belief that's guiding me. I can I can question it from time to time. I'm not going to let other people question it. I have this core belief that I'm going to make progress along and then I'm going to let data come in and I'm just going to take all the stories and advice. So you should blah, blah, blah, blah, blah. Okay. That's data. I can choose to do what I want with it. And if I get opposing data, that's interesting, rather than saying, oh, I'm getting whiplashed by my mentors. That's a common complaint. Okay, well, I'm getting opposing data which means I don't think anybody really knows. You probably have to experiment on it. I think that confidence as an entrepreneur, to know the difference between data and what you know is true or the assumption you're making, that's different from anybody else in the market, what you believe to be true and holding the two together. That's a skill.
Seth: It is. And as you say it, I can't help would be a little introspective with what am I believing? What should I be rethinking? You know, it's just a just the introduction to those ideas on such a large level like Techstars program. Is already edging my comfort zone. You know what I mean?
Julie: Sometimes happens right, where you talk to mentor and you'll talk to ten mentors and they all tell you the same thing. The other trap is not listening to that rate because then, like the data is overwhelming. And I think it becomes much harder to totally ignore the data. I think they know something about the market. If you really believe the opposite is true, you better go find a lot of evidence. And I'm not saying that they are right, notice I'm still not convinced that it's not a different time, a different place. You have a different business that you could be right and everybody around you could be wrong. That's totally possible. I'm just saying. Now the need to build evidence that you're right and they're wrong is absolute the most important thing to digress.
Seth: The pitfall on one side of the equation is if you follow all the conventional wisdom, and you follow the data, then you just become another company that doesn't have any unique marketability, right? You're just another competitor. You're just kind of like scrapping for the same market share and you're fighting the uphill battle.
Julie: You're like everyone else.
Seth: Exactly. But then on the other side of it is you could be so obscure that you never find your core market. You never actually prove your concept and make this company legitimate.
Julie: You have a fatal flaw in your go to market plan and you refuse to hear it.
Seth: Yeah.
Julie: I remember, I'll tell a quick story. The first sort of I worked for was back in Boston. It was a company that eventually was called Zeo. It was a sleep headband that you wore at night and it gave you a very detailed readout of how you slept dock it in the morning before I phones, new consumer hardware in 2003. Pretty ambitious and we're all college students and I think the oldest of us was 23. We had no idea what we were doing, in lots of ways but we're really pushing the edge of what we could create and everybody when they saw the product thought, cool, can you put on your wrist or something. It was consistent feedback, nobody wants to wear it on your head. And our pushback was we had a good reason for that pushback which is well your wrist doesn't sleep the same way that your brain does. So wearing something on your wrist doesn't give you the same datas does on your head. So no. And then we watched things like Fitbit, eventually tracking some other things. But the most resistance, we encountered consistently for years, was around wearing on your head, and I have wonderings about what might have been different and the company did raise significant amount of money went to market. I'm really proud of what the team built and created and push the boundary for have how consumers can know more about their sleep, but ultimately people don't were headband, and I wonder if we had accepted that input that data that was so consistent from the early days, if we wouldn't have been something different.
Seth: If you would have been a Fitbit competitor at the very beginning.
Julie: Yeah.
Seth: Stories kind of mirrored with the Google glass campaign, right. Where like a set of glasses and has a screen up in corner was very avant-garde. In this new technology, the future of wearables teck and it failed miserably. You know, one of the biggest companies on the planet. It's fascinating and it can definitely be maddening to finding that balance. And it's so representative of our lives too, you know, it's this balance between your own north star, and not being too rigid in your ways to not listen to feedback and people who, especially, socially, when people were coming from a place of truth and love, you know, and not necessarily just spewing their own bullshit on you, right? You know they're having a bad day so they're telling you all you're doing. That's not right. Something that comes up a lot on the show of, like the doctrine versus spontaneity, and where to find your balance. It's just different for every person. The seeking of finding the mentor that's going to tell you all the right things. It just truly doesn't exist, because it will always be a mixture, a concoction of what you've picked up your own experiences in your own core beliefs.
Julie: One of the topics that came up for us this weekend that really blew me away how much energy there was around. It was giving and receiving feedback, come ties to what we're talking about. You're getting feedback from mentors but what does it mean for you to really be open to feedback, can be a very challenging question? And we talked a little bit about situations where someone says their words that they're open to feedback. But their body language and their tone, makes you think that they aren't. How do you deal with situations like that?
Seth: This is coming from the perspective of the person giving the feedback?
Julie: Yeah. Right. And we had some of our coaches. We do a lot of coaching in our program. We think coaches can be an incredibly powerful mirror for what an outsider or who's not attached to your business can see that you might not be aware of, going back to awareness. Got a couple of coaches' say, you say you're open to feedback, but I don't believe you, right. And that's really powerful. If you can take that in, and say, well, how am I showing up in a way where like, but I said, I was opened to feedback.
Seth: You're corner with that, right? You know, I don't think you could take feedback very well and they're like, well where do-
Julie: Where do I go with that? I think it's, I don't believe it comes from like you're saying one thing, but I'm feeling another. And not everybody can reflect that to you. It's powerful when somebody does. What does it mean to be really open to feedback? And it was fascinating, we went around the room at one point as an opening and the moderator, the facilitator asked, how you would rate yourself from one to five on giving feedback, and receiving feedback. And most people are better at one than the other. Very few people in the middle, very few people feel good at both, right. So there's some learning just there. There are someone who for whom it's easy to give feedback, and there are whom easier to receive feedback and whereas the potential resistance there? And as an entrepreneur, if you don't know which one is easier for you, because they're both going to be liabilities as a CEO or a founder, if you aren't aware of which one you're good at or bad at. There are strengths and weaknesses also. I was just really fascinating to see folks kind of own where they are in terms of being able to give and receive feedback. What's holding them back?
Seth: Right. Diving a little further into that concept, you decide that you would like feedback from your employees from your team and the team gives feedback and you do receive it very well. However you digest it, you organize it, and you decide that you're not going to actuate the feedback that one of your team members gave, although you did receive it, and you did very honestly listen and took it to heart, but you chose not to act on it. That can cause such a rift in any relationship, but especially in a professional relationship. Do you have any advice for the next step in that process?
Julie: Yeah, I do actually. So I went to a workshop, it was conscious leadership workshop – 43:50) and some authors of a book I really enjoy, The Fifteen Commitments of Conscious Leadership, we're facilitating this workshop, and we talked a little bit about feedback. And when it came up, this facility said there's a difference between when somebody gives you feedback, asking yourself is this true about me versus a stance or a mindset of asking yourself, how is this true of me. In other words, if I assume you gave me that feedback and that data comes from somewhere then can I take it in and look for evidence that supports your feedback about me. And if I can't find it then I'll come back to you, and say, I checked, I care about the feedback you gave me. I don't know where that evidence for that back comes from. Can you help me find it? That's what curiosity in its deepest sense looks like. I don't know that, that gets to like, if you do that process, and you don't make a change that I think, is a conversation around, what are clean agreements?; what does clarity in your relationship look like; where are you in your integrity with the relationship that you have? Like that's a conversation you can have. Is there a request that person is making because I don't see feedback as a, please do this. That might be a request that comes after feedback. Feedback though, is the facts, stories, emotions around what happened for that person. This is my experience of you. It's a gift back to you and I am not attached to it, unless I make a request and I'm doing it because I want you to grow. I want you to be your best, or there's a need that I have. Well those can be a little different, right? The need that I have or the request that I'm making from you, that's optional at the end of feedback, in my opinion.
Seth: Yeah.
Julie: Does that makes sense?
Seth: In the most altruistic form. I know because I think more often than not when, you know someone has the floor for feedback, it's very much mixed with an expectation of change, right.
Julie: Yeah. I wonder in that statement, like if there isn't asked about getting, is there a request you have for me. I hear your experience. I'd like to bring that to another conversation. Do you have a request for me? A clean agreement is defining it under the conscious leadership terms, which I like, who does what by when? Because when we're not clean about what we agree with each other, that's when drama can unfold, as a result. That's been powerful insight for us and if I'm upset about something, maybe I can go back to a place where we didn't have a clean agreement and make one. So those are your tools to just get a lot clear about our relationship and have a conversation about them. You alluded to something that is always in the background with these conversations, right. I think I'm surrounded by very thoughtful, and conscientious and loving, caring people, and I feel very privileged by that. I've also created an environment my life where that's what I'm surrounded by. It's not what everybody is surrounded by. So that psychological safety to feel like you can do that may not be there and that's okay. I think taking care of yourself first is important, but I think, as a leader, if you are an entrepreneur, and you are the person at the helm of that company. It's your job to hold that psychological safety as very important for your group, where they can, you can be candid, and people can be candid with you. Two sides of candor. I think sometimes leaders, especially big, visionary, powerful, influential people can miss the second part of candor. People for whom others can have candor with you. I know that was a huge shift for me. Like, oh, well I'm candid all the time.
Seth: Right. Because, you can speak your mind.
Julie: I can speak my mind. I don't have a lot of withholds from people, but I tend to be confrontation seeking, and I tend to be very direct and I can have a confrontational style. That gets me a lot of things as a leader. But there's some liabilities as I become more aware of them. When I got more conscious about how I was showing up and how I was inviting people into a conversation. People were more candid with me, and I noticed the change, and I think any leader can have that on either side. Whether you're better at giving me back or receiving feedback. Being candid with others verses people being candid with you. There's a growth for on almost everybody I know.
Seth: Right. Otherwise, we would have a new species of perfection, right?
Julie: Yeah. Can you imagine that conversation?
Seth: Well, it's kind of hard to even think about the amount of vulnerability you have to have as a leader of, especially a team of five or fifty or five hundred people to be able to lead them through vulnerability and through symbiotic candor, right. I guess that's the right way.
Julie: I like it.
Seth: You have such a wealth of fantastic verbiage that, you know, that puts these into place. I'm sure it's from years and years of working in the spaces. But Julie, it's really empowering to me as a young business owner to hear from you, the ultimate importance of emotional growth and focus on your mentality in order to be successful in anything, in your life, especially in this world of startups. Where it just seems that it's so easy to get drawn into the KPI's you know, the metrics.
Julie: Growth editing cost.
Seth: Right. You know, I knew there was more to it, but coming into this conversation, you know, I thought that there would be a lot of tricks of the trade. With you just shift your marketing spending, Google ad words. You know, you're good to go. You know but it's not like that, you know, there's so much to it, and it all boils down to companies are made of humans despite the programs they create. Your companies only are only as strong as the humans that formed it.
Julie: Here's my trick of the trade. People over process product or profit.
Seth: People over process product or profit.
Julie: People first. We are like you mentioned, organizations full of people. And I think when you take care of them, they'll take care of you.
Seth: Julie, thank you so much for your time. I feel like we could keep going. You know, we always get into some good conversations when we see each other.
Julie: Thanks for having me Seth. It's been such a pleasure.
Seth: Yeah. I'll make sure to include all the ways to connect with Julie in the show notes. Is there anything that you'd like to say to the people before we head off?
Julie: I just want to say that, I think this is a perpetual journey. You're never arrived, but being open to or having a growth mindset around who you are as a leader and how you show up in organization as a leader, regardless of title. I just think that's worthier, and it's worthy work that excites me. And that's a conversation you want to have and I'm open to it.
Seth: Fantastic. I really, really appreciate your time.
Julie: Absolutely:
Seth: Bye-bye
Julie: Cheers.
Outro: Hey everyone, thanks so much for listening to the MindMill podcast. If you loved this episode, check out some of the other MindMill episodes. They are all free and available at the themindmill.com as well as all major podcasting platforms. Also, please take a moment to leave a rating and review on apple podcasts. It's incredibly easy and really is the best way to support the show. Stay tuned for more MindMill episodes coming down the line. I'll keep them interesting for you. I promise. Take it easy.
---
Thanks so much for listening to The MindMill Podcast!
For all MindMill Episodes Click Here!