#34: Darryl Purpose | An Extraordinary Life of Folk Music and Professional Gambling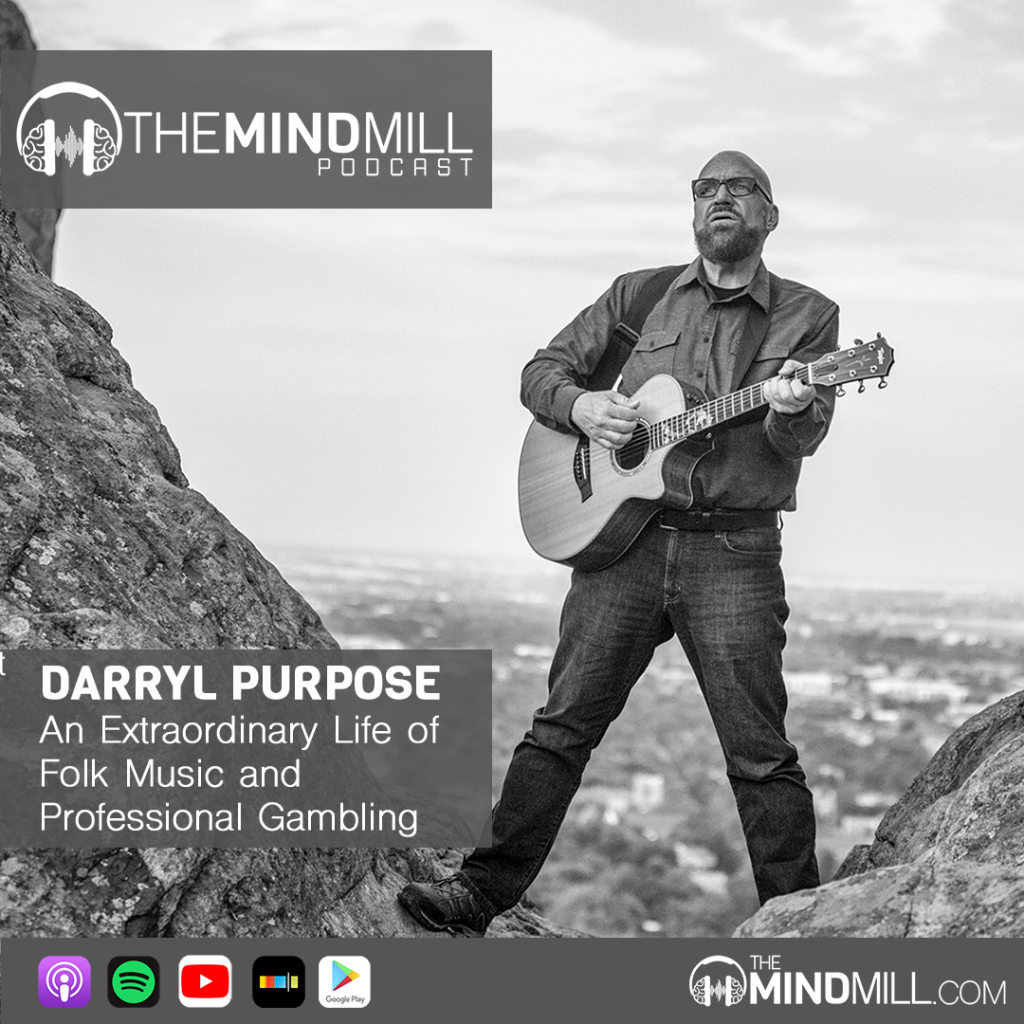 Darryl Purpose is a Charting Folk Singer-Songwriter and Advanced Play Blackjack Player.
Today we are with Darryl Purpose, top-charting folk-singer and semi-retired advanced play blackjack master. Darryl's story is fascinating; his professions have taken him all over the world, and he has a plethora of anecdotes and tales to go with each adventure. Despite traveling the globe, Darryl maintains there is no better home for him than Nederland Colorado, where we recorded this episode. This podcast was recorded live on his property during the Ganja Guru Yoga HERE Retreat. A huge thanks to close friend and supporter of the show, Adam Brous, for hosting this amazing retreat, and facilitating this fascinating interview. In this episode, Darryl and I chat on the intricacies of song-writing, the not-so glamorous lifestyle of a professional gambler, the overlooked amazing benefits of owning a trampoline, and what we love about living in Colorado.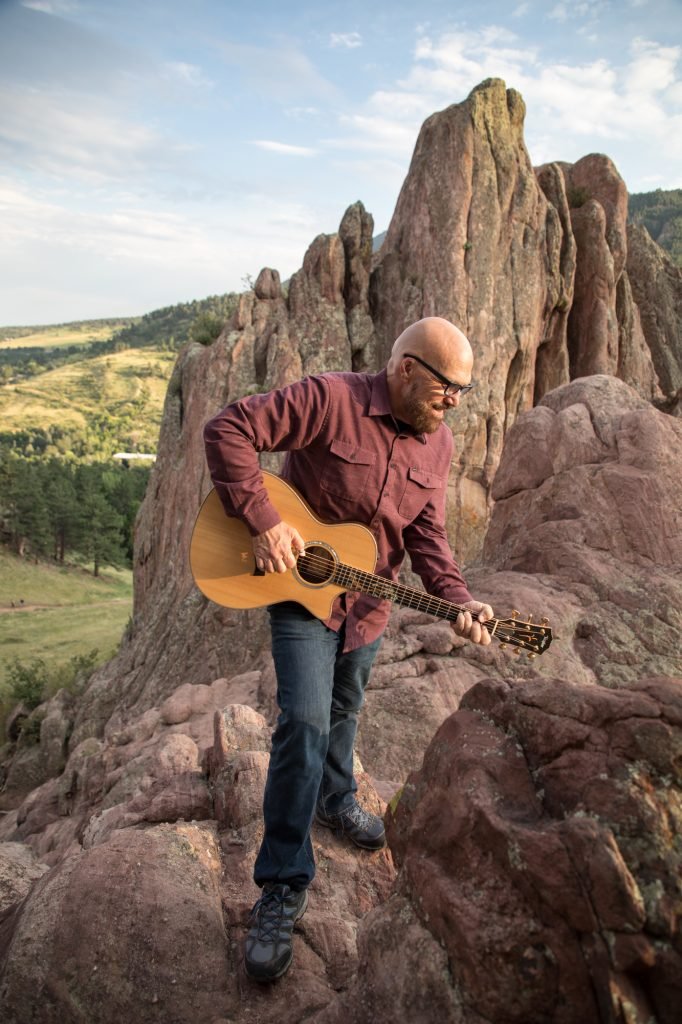 Singer songwriter Darryl Purpose biography
When Darryl Purpose was 16 years old, his mother put a book called "Beat the Dealer" in his Christmas stocking. He interrupted a guitar major program, went to Las Vegas as a teenager, began a career as professional card player. He was soon known as the world's fastest card counter. Banned from casinos on six continents, he still calls this the "only real job I've ever had." Years later, he took time off to walk across the country for peace, and fell in with a 'bad' crowd – musicians & peaceniks – which culminated, improbably sharing the stage with the likes of Santana and Bonnie Raitt in the first stadium rock concert in the former Soviet Union.
In 1996, inspired by his work with a traveling band of musical activists and working his way out of a brush with the law (that's another story), Darryl began to tour nationally as a solo singer-songwriter. Eight years, six CDs and a thousand-plus shows later, he was headlining venues like the Freight and Salvage, Club Passim, McCabe's, The Bluebird Cafe, The Kennedy Center, and the Kerrville Folk Festival Main Stage.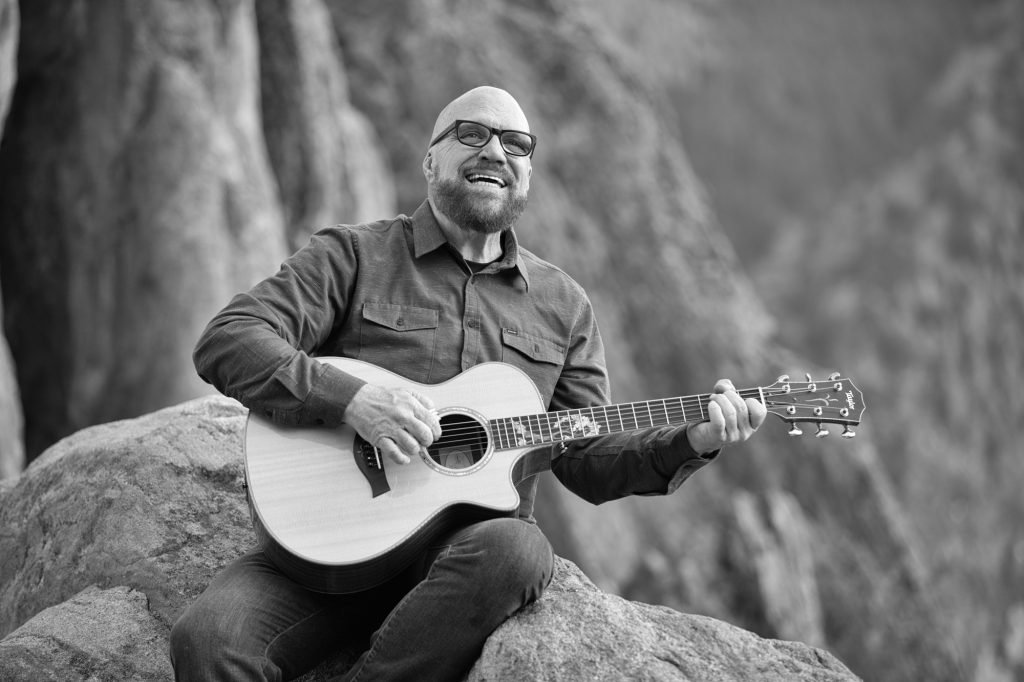 A break and further projects
In 2005, he inexplicably set down his guitar, took a 7-year sabbatical in the Rocky Mountains. He set out to "get healthy in multiple ways". During this time, he shepherded the release of "Singer-Songwriter Heaven: the songs of Kevin Faherty". He co-captained the "Second Strings Project" delivering over twenty thousand sets of guitar strings to those who need them all around the world. He studied with Buddhist master Thich Nhat Hanh; and in 2009, was inducted into the Blackjack Hall of Fame. One of 17 members was Ed Thorp, the man who wrote that book that his mother put into his Christmas stocking at 16.
The music called him back in 2012 and saw Darryl record his first CD of original material in 10 years – "Next Time Around," produced by Billy Crockett for the Blue Rock Artists label. With no formal radio promotion, the CD spent five weeks at #1 on the Roots Music Report folk chart for national radio airplay in 2013. His critically-acclaimed latest release – "Still The Birds" (co-written with Paul Zollo, also produced by Billy Crockett) twists and turns songs as unique and diverse as the stories from Darryl's kaleidoscopic life. "Still the Birds" also rose to #1 on the Roots Music Report folk chart.
Darryl likes to say that luck is a residue of design — and he has been crafting his own luck for some time now. Current interests include Camp Ned, (an intimate songwriter retreat in the rocky mountains); traveling, including the occasional gig; and, inspired by the mountains, a deep dive into mindful practices and a super-healthy lifestyle.
---
---
SHOWNOTES
Connect with Darryl Purpose
Topics Discussed in Episode
---
Thanks so much for listening to The MindMill Podcast!
For all MindMill Episodes Click Here!