#29: Greg Woodruff | Fireside in Yellowstone Park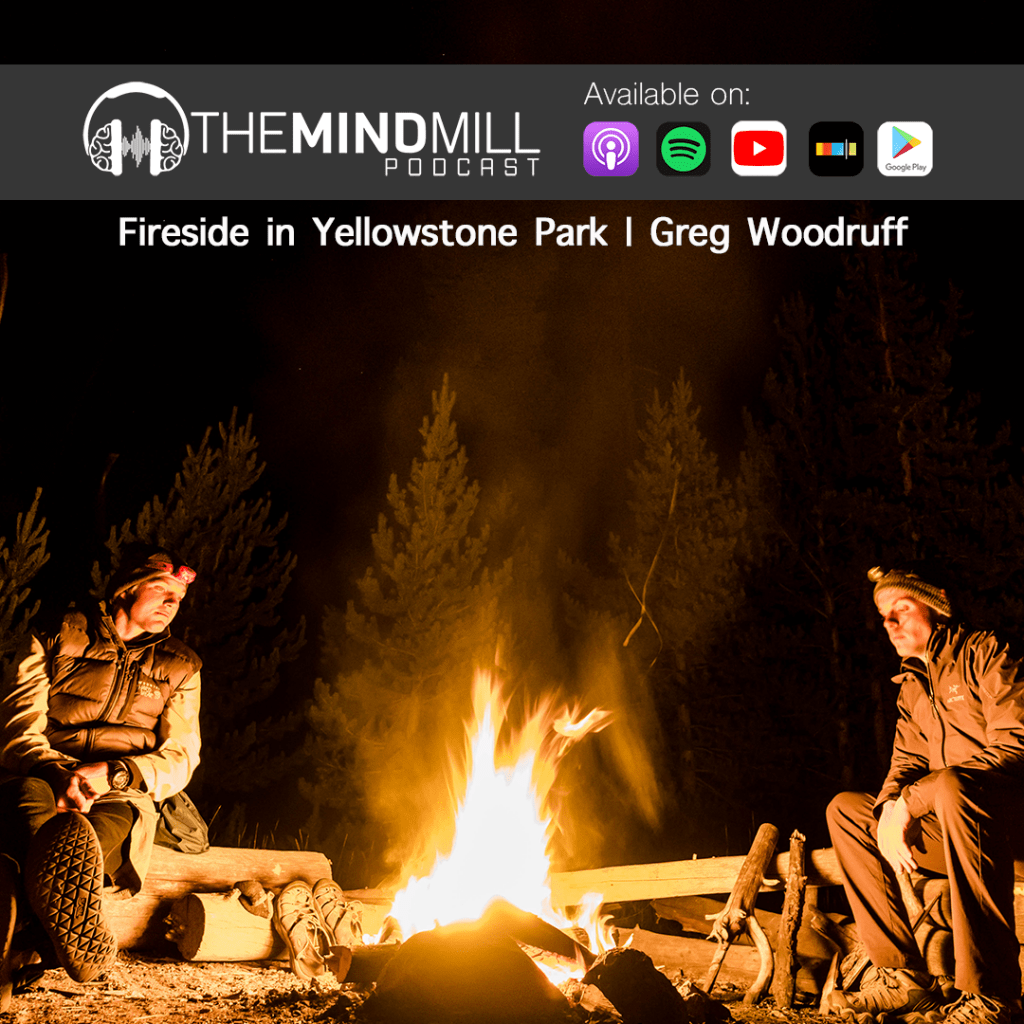 Greg Woodruff returns to the MindMill Podcast. Seth and Greg reflect on a transformative year from backcountry in Yellowstone National Park.
This episode is a special one. A while back, I interviewed my good friend Greg Woodruff; Jiu Jitsu competitor, Yoga teacher, Yellowstone Ranger, and all around one of my favorite people. When we last spoke, Greg was moving across the country from Alabama back to Yellowstone for another season in the park. We were both in big chapter changes in our lives, and had tons to discuss.
Greg is one of those friends that no matter how longs its been since seeing each other, we pick up right where we left off. I loved that episode, and highly recommend giving it a listen to it before (or after) listening to todays show. When we recorded the first episode, Greg invited me to come and visit him in Yellowstone sometime after i returned from Europe. Fast forward a year, and I find myself in Bozeman, Montana; getting picked up from the airport for a week long expedition through America's most iconic park. 4 days backcountry, 100s of wildlife sitings (0 bears thank god), dozens of hooked fish, and countless thermal features later; and i can assuredly say this was one of the best outdoor experiences of my life.
Despite the necessity of packing efficiently when backpack camping, I decided to bring my camera and podcast gear, and I'm so glad i did. We decided to record a followup episode while out in the backcountry of Yellowstone. Mid morning, sipping yerba mate by the fire, we asked each other some questions about our journeys in the year since seeing each other last.
The conversation starts with me asking Greg about the impact of his new fishing guide position at the park. Greg is a wealth of knowledge, and delivers intellectual gems about Yellowstone, park sustainability, fishing, and sharing your passions with others. We take a mini break, and return with Greg asking me some pointed questions about my time abroad in Europe and Africa. This episode is treasured to me, listening back it takes me back to the campsite, lakeside, sharing an adventure with one of my best friends. In the show notes, I've attached a link to photography shot during our trip. Be sure to check it out, listen back to Gregs first interview, and enjoy this fireside chat episode of the MindMill Podcast.
SHOWNOTES
Greg is a martial arts competitor & instructor, a guide at Yellowstone national park, and a yoga teacher.  He is a 5th degree black belt in Tang Soo do with over 20 years experience. He is a lifelong outdoorsmen, and spends roughly half the year in nature.  If there's ever an apocalyptic scenario, Gregs the man to team up with. The guy knows the woods. Greg has a gift and passion for teaching his skills to kids.  The self discipline and confidence found in the practice shapes his character, which he now shares with the youth in his community.  Greg discovered yoga about 4 years ago, around the time we first met.  He now applies yogic breathe, stretching and philosophy to his martial arts teaching; providing unique and invaluable tools to his students.
Click here for Greg's first MindMill Episode!
CONNECT WITH GREG WOODRUFF
Connect with Greg on Facebook
Greg's Instagram