#36: Evan Hung | Sustainability Through Capitalism. Optimizing How We Use Energy Sources.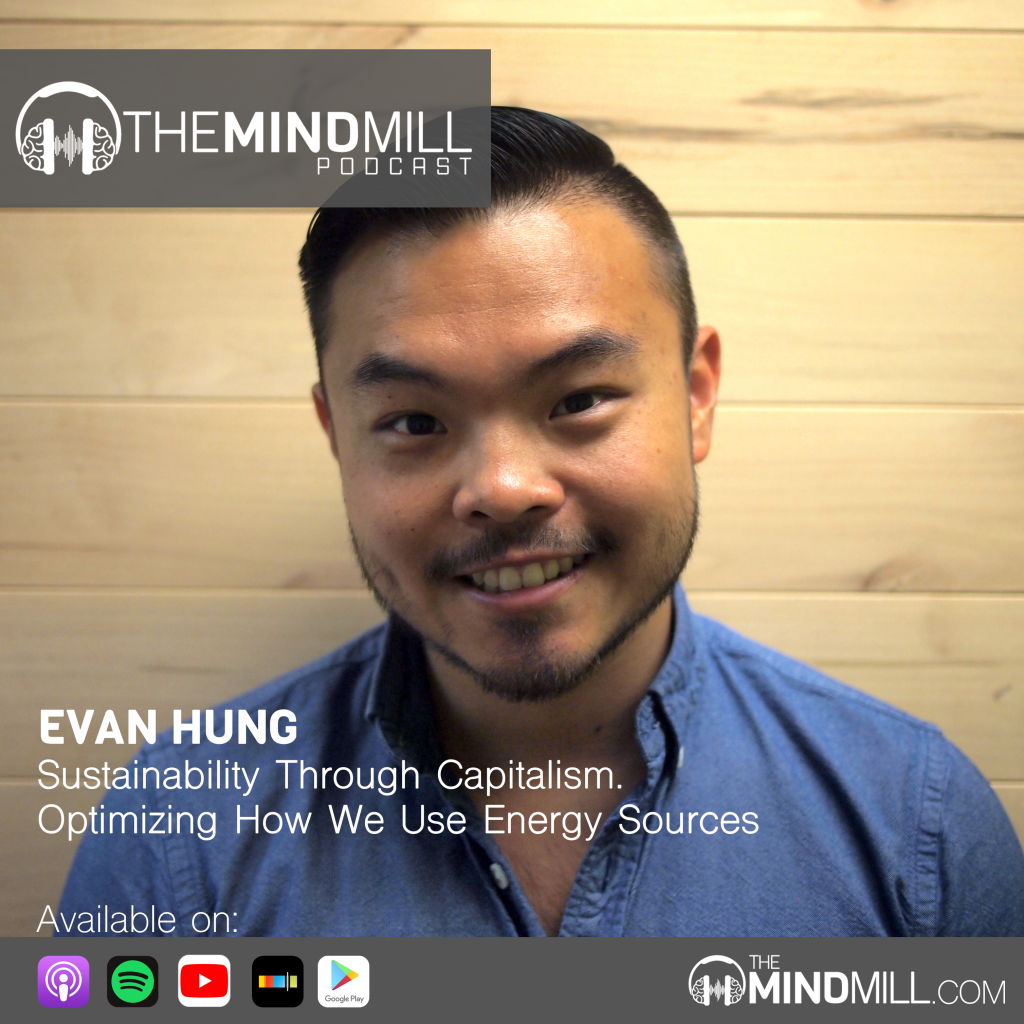 Evan Hung is the Co-Founder and Chief Product Officer at Nikola Power – a software company building solutions to bridge the gap between grid power, batteries, and renewable energy sources.
This episode is with Evan Hung; Co-Founder and Chief Product Officer at Nikola Power. I first discovered Nikola Power at the TechStars Sustainability Program Demo Day, where their presentation blew me away. For clarification, Techstars is an elite accelerator program for promising young companies. It has an unbelievable success rate, and thus is an extremely prestigious and competitive program to be accepted in. While all of the companies demoing that day were remarkable, Nikola stood out to me. Nikola Power builds software solutions to help bridge the gap between grid power, batteries, and renewable energy sources. The future of power is in renewables, and Nikola power provides the crucial platform for its users to switch seamlessly between optimal energy sources throughout the day. This industry is clearly complex and rapidly developing, enter Evan Hung.
Evan is an absolute wealth of knowledge, and shares with us an insider look into the world of renewables, batteries, and sustainability in the workplace and at home.
Between sessions of Evan schooling me in sustainability tech, we tangent into the lifestyle of the modern startup professional.  We discuss work/life balance, screen addiction, re-thinking success and failure, and "Neo-Buddhism".  When Evan isn't relentlessly working to improve our relationship with energy sources; he is a avid break-dancer and pianist.  We chat on the power of music and movement to break social barriers and build community.  Be sure to keep an eye out for what Evan and Nikola Power have coming down the road, but for now:  I hope you enjoy this MindMill podcast episode with Evan Hung.
---
SHOWNOTES
EVAN HUNG BIO
Evan is a skilled leader and entrepreneur with a track record of success in product management, marketing strategy, business development, and team-building. He has led various verticals for multiple start ups as well as Fortune 500 companies, including teams that generated over $180M in annual revenue.
Before Nikola Power, he was the Co-Founder and CEO of Zipskee, a travel-tech start up in Denver, CO — he brings a passion for technology and entrepreneurship to the Nikola Power team.
Evan received his B.A. in Economics & Chinese and his M.S. in Management from Wake Forest University.
CONNECT WITH EVAN
---
Thanks so much for listening to The MindMill Podcast!
For all MindMill Episodes Click Here!