#30: Gina Gerboth | The Wisdom and Dedication of the Modern Midwife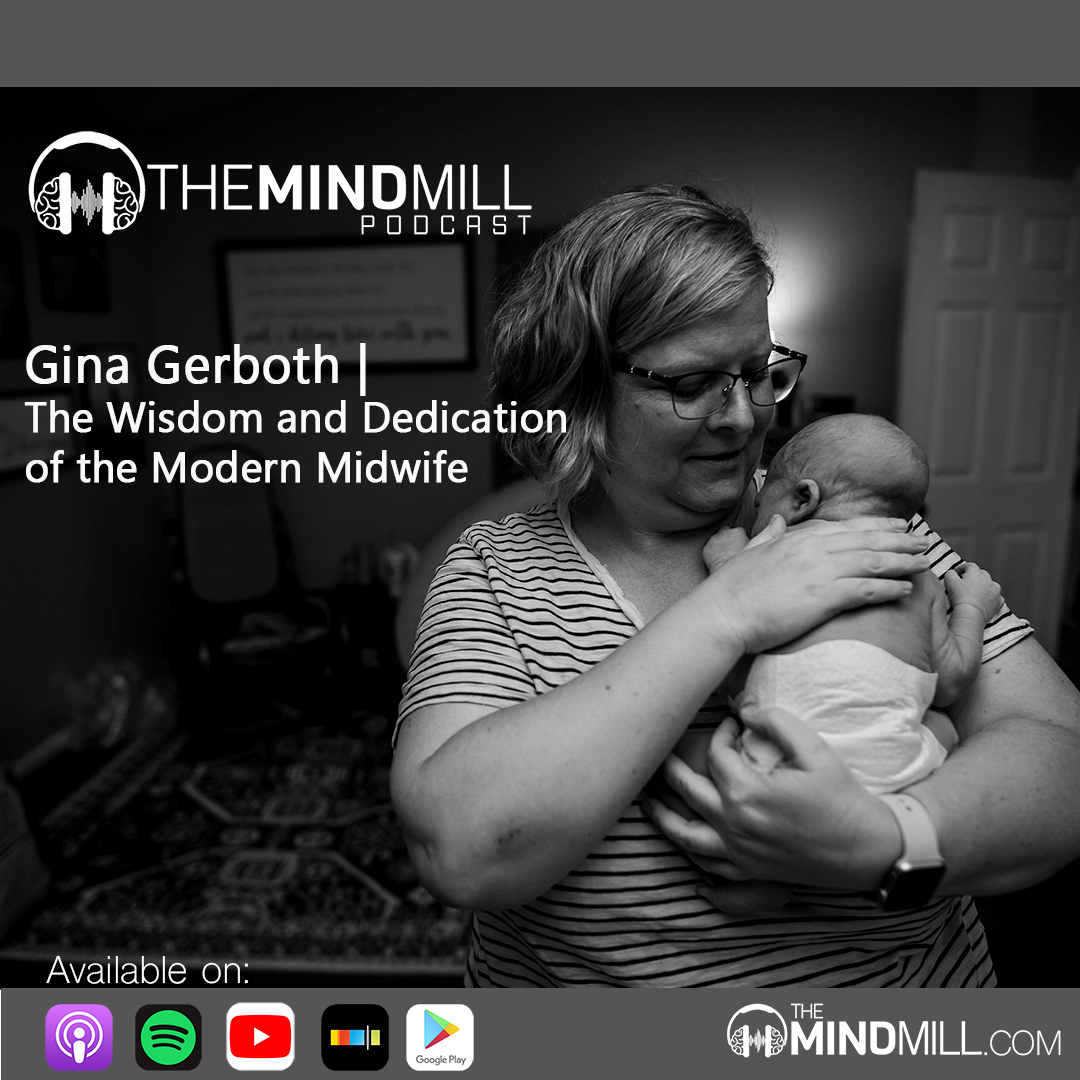 Gina Gerboth is a Professional Midwife, Certified Lactation Consultant, and Childbirth Educator.
Today we are with Gina Gerboth; Professional Midwife, Certified Lactation Consultant, and childbirth educator.  Gina is an absolute wealth of knowledge, and has been on the front lines of natural birth advocacy for decades.  Her career as a birth worker has brought her all over the world, where she has absorbed a global view of birthing techniques and surrounding cultural norms.  In this episode, Gina and I discuss the array of options and common pitfalls that new parents face when first becoming pregnant.  We also dive into the life of a birth worker and where birthing professions are heading.  I found this interview fascinating and am so grateful to Gina for providing her insight and time.  So lets get into it, the MindMill Podcast with Gina Gerboth.
SHOWNOTES
Gina's Bio
Gina Gerboth, MPH, RM, CPM, IBCLC is a Certified Professional Midwife (registered in the state of Colorado) and International Board Certified Lactation Consultant, living in Denver. She has a home birth practice and is also core faculty at Midwives College of Utah. She is married to her high school sweetheart, and is the mother of three sons, two of whom were born at home. When not busy with her practice, teaching, family, or other responsibilities, she enjoys knitting, reading, watching too too much tv, yoga, and long walks on the beach (okay, long walks anyway…).
720-588-4462
gina@midwifegina.com
---
Thanks so much for listening to The MindMill Podcast!
For all MindMill Episodes Click Here!