#26: Taylor Ames | Triathlons, Finance, & Fitness
[space_20]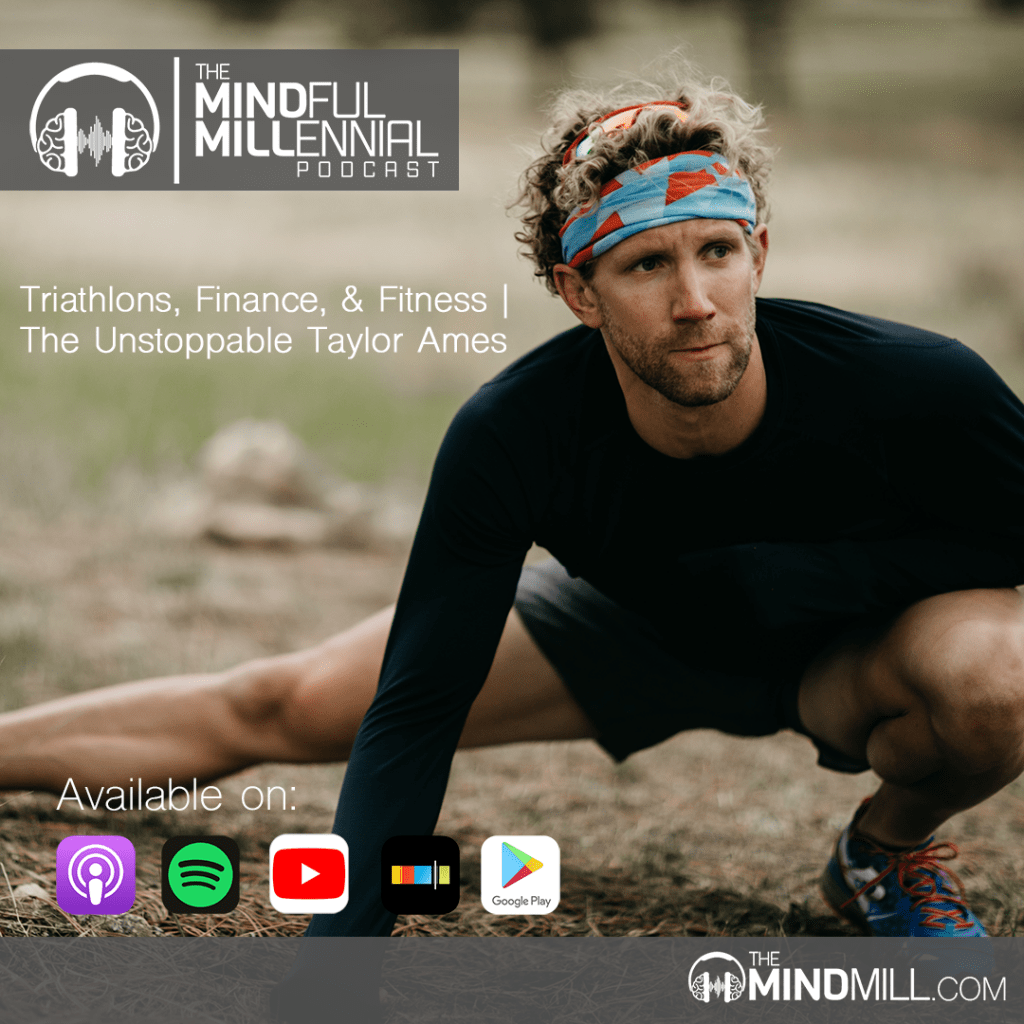 Taylor Ames is Integrating Fitness & Mindfulness into the Professional Finance Community
Today we have an awesome episode with the one and only Taylor Ames. Taylor is a competitive Triathlete, Financial Advisor, and Fitness Coach. His ambassadorship with Lululemon here in Denver has introduced him to other incredible individuals that has led to his newest initiative; bringing mindfulness into the world of finance. He and his team are disrupting the finance culture with exercise, yoga, and breathing workshops at conferences. The results have been beyond what anyone expected, changing the lifestyle and mentality of those in a traditionally conservative industry. Taylor is a force to be reckoned with, and we immediately hit it off. His positivity carries him through everything he does, and his vision on fitness, finance, and life are infectious. I had so much fun in this interview and Im honored to feature Taylor Ames on this episode of the MindMill. Finance and Fitness Finance and Fitness Finance and Fitness Finance and Fitness Finance and Fitness Finance and Fitness Finance and Fitness
TAYLOR AMES BIO
Taylor Ames is involved in the world of finance through a combination of sales, marketing, and research for a company that sells a type of product called an Exchange Traded Fund. He is also a competitive triathlete, and has raced for the United States at World Championships in Australia, the Netherlands, and South Africa. Recognizing that there is a wide gap between the world of finance and the world of wellness, Taylor is creating new ways to bridge these areas that were previously foreign to one another. He works with corporate leaders on the concept of wellness, while leveraging his decade of experience in finance, to introduce concepts that help develop overall health.
[space_20]
Taylor is co-founder of Agoge Sport, which is a holistic fitness community built on positive and intense training of the mind, body and spirit. He also teaches group fitness classes at Compass Fitness in Denver, Colorado.
[space_20]
CONNECT WITH TAYLOR ON INSTAGRAM
[space_20]
A huge thanks to Jillian Keaveny for connecting Taylor to the MindMill Podcast.  For her MindMill Podcast episode, click here.