#15: Allie & Natalie Toth | Old Gold Vintage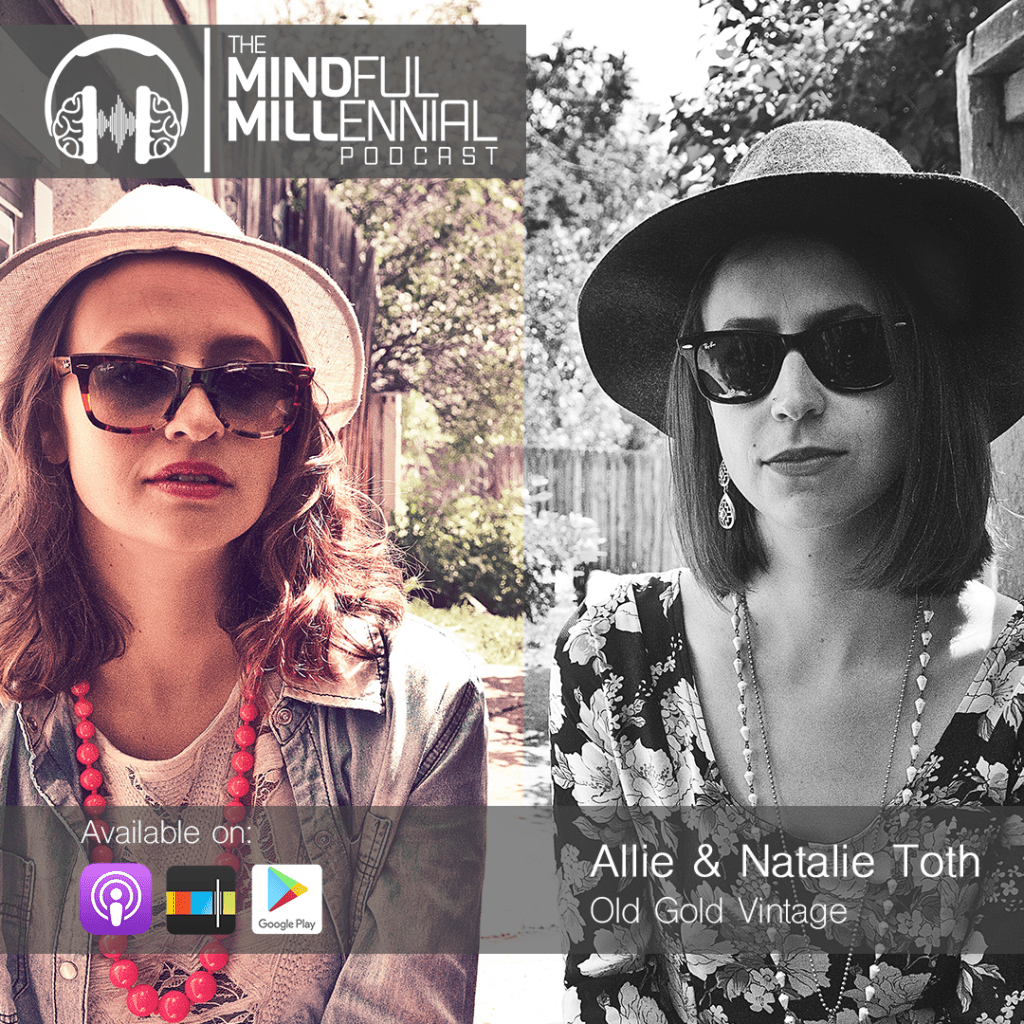 Entrepreneurs & Sisters Allie and Natalie Toth bring vintage fashion to their customers doorstep.
[space_20]
Todays show is with Allie and Natalie Toth, sisters and creators of
Old Gold Vintage
. Old Gold is a mobile boutique based in Colorado. The sisters share a love of travel, vintage fashion, and sustainability; inspiring them to create a business that accommodates all three. Allie and Natalie purchased and retrofitted an old touring bus as their first mobile store, which they now take all over the Colorado front range. The bus (affectionately named "Bellstar") is gorgeous, and houses a hand-picked collection of clothing and accessories for men and women. Despite the name, Old Gold is only just beginning, and the future is bright for these young entrepreneurs.
[space_20]
Allie and Natalie were gracious enough to meet me in Denver at my home studio. We discuss disruptive retail, sustainability in an environmentally degrading industry, how we can learn from the styles of our grandparents, running a business with family members, and style tips for the stylistically inept (myself included). The sisters were a joy to interview. Their love and passion for their business is inspirational. I hope you enjoy this interview with Allie and Natalie Toth of Old gold vintage.
[space_20]
SHOW NOTES
[space_20]
[space_20]
Old Gold is a fabulous lil' mobile fashion boutique. CEOs and sisters, Allison & Natalie, drive a 25-foot long mini school bus around town, throughout the Boulder & Denver areas. Old Gold specializes in one-of-a-kind vintage clothing, accessories, home goods & vintage kitsch. Old Gold strives to promote the recycling of clothing, shopping green, and looking uniquely fashionable while lightly impacting the environment. The mobile boutique also features local artists and their beautiful goodies. Old Gold enjoys discovering new treasures and also learning about the history of each and every vintage piece on their bus. We offer consignment for those who are ready to part with their vintage treasures. Old Gold is available for fashion styling and photo shoots. We also have a plethora of fun & sassy vintage costumes – we'll come to you for an event or private party when you want to find that perfect vintage dress, hat, shoes, etc. – or you can visit us at our studio space at the Boulder Creative Collective. Old Gold truly believes in the importance of giving back to the community and to those people who have kindly helped two young female entrepreneurs.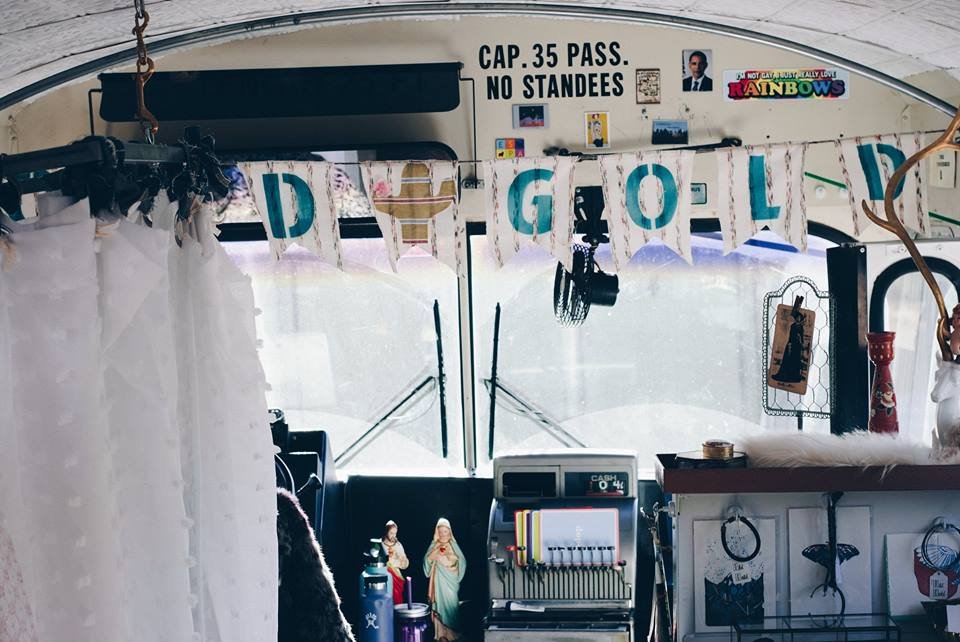 [hr]