#37: Lisa Dannen | Marketing the Cannabis Industry to a Diverse Nation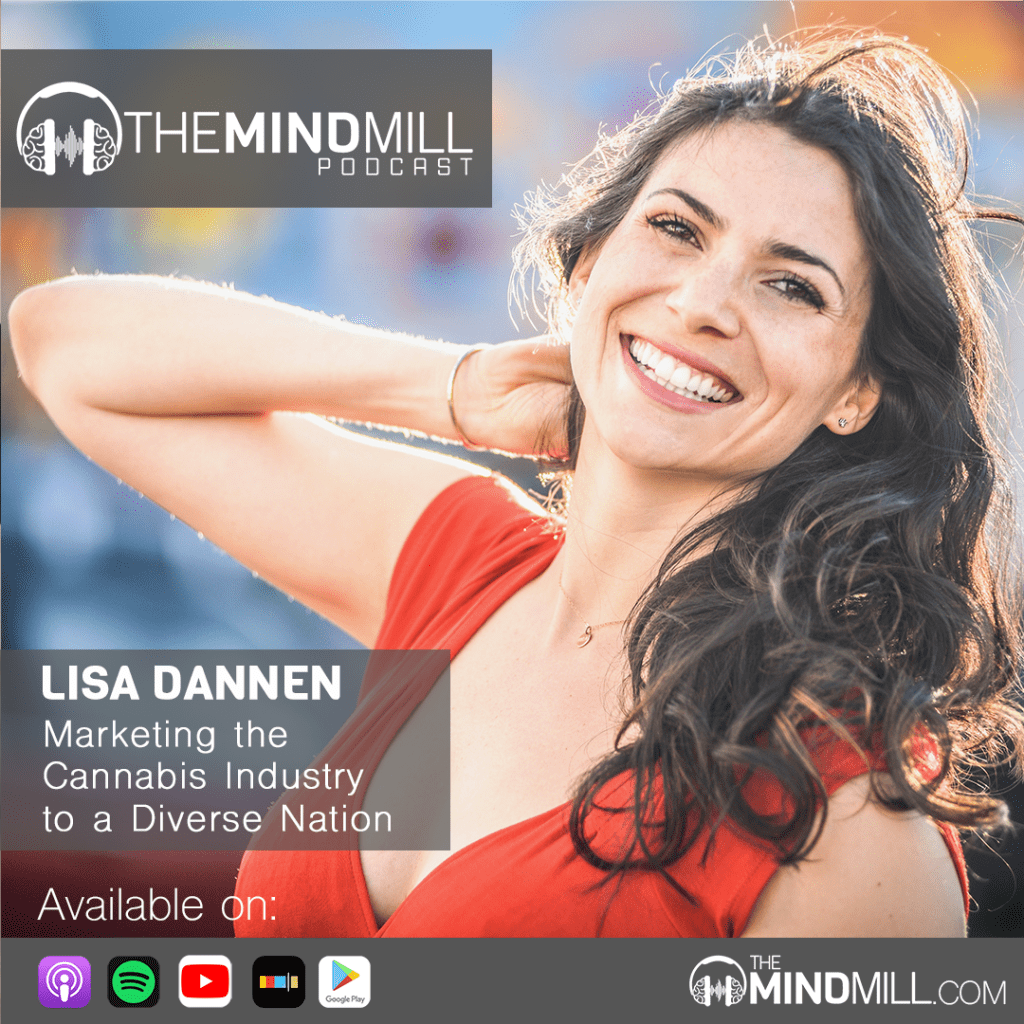 Lisa Dannen is the Marketing Director for NCIA (National Cannabis Industry Association). Lisa works with companies, lobbying groups, government officials, and the public to further national cannabis reform and change of opinion. She believes no plant should be illegal and that federal cannabis policy reform is imperative to reduce social and economic inequity.
Today we are with Lisa Dannen, Marketing Director for the National Cannabis Industry Association. Lisa plays an integral part in advocating the cannabis industry to the public and the government. Perception is everything, and in this crucial time in Cannabis reform, Lisa harnesses the facts to keep fighting for the advancement of legalization. As we agree in this episode, cannabis reform has evolved from a controversial state law to the champion and pacemaker for all alternative medicines and therapies. Without the stigma shift inspired by Cannabis legalization, acceptance of substances like CBD and psilocybin would never be considered today.

Lisa helped me get started, she gave me some crucial advice on what to do and (more importantly) NOT to do when starting a podcast.  When starting any project, it's easy to get overwhelmed by the challenges and uncertainties.  So a huge thank you to Lisa for her aid and encouragement in getting the MindMill off the ground.
Lisa and I hadn't caught up in over a year when we met for this interview, and we had a lot to to talk about. In this episode, we discuss how Lisa's early interest and compassion for the homeless inspired the trajectory of her career, how she harnesses facts and data to sway public opinion and government officials, and her predictions for the future of alternative medicines.
---
SHOWNOTES
Lisa Dannen Bio
Lisa is the Marketing Director at NCIA and has extensive experience changing what people know, think, and do about controversial issues. Her career in communications, marketing and public policy began during her tenure at Colorado Coalition for the Homeless where she worked with the state house lobbyist to protect the housing rights of low-income individuals. Lisa then spent a year volunteering with the Worldwide Opportunities on Organic Farms program in New Zealand and honing her photography skills. She has also directed marketing at a start-up, The Financial Health Institute, while teaching Behavioral Economics to adults experiencing financial stress. Lisa transitioned into the cannabis industry as a cannabis content writer and most recently directed marketing on the horticultural side of the industry. She believes no plant should be illegal and that federal cannabis policy reform is imperative to reduce social and economic inequity.
Connect with Lisa
---
Thanks so much for listening to The MindMill Podcast!
For all MindMill Episodes Click Here!