#11: Adam Ornelas | Marketing Samurai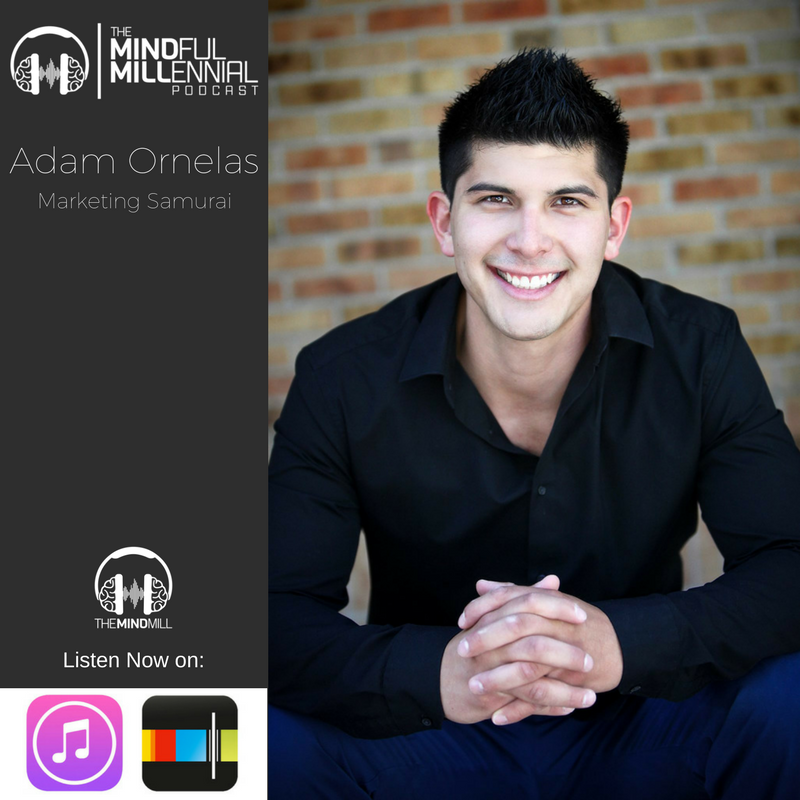 Adam Ornelas on how to share your true self in the world of marketing
[clear]
Adam Ornelas is a marketing professional, community strategist, and podcaster based in Denver, Colorado. A Self proclaimed "reformed bro", Adam found his love of marketing at an early age. He started his own event company while in college in Albuquerque, and dove head first into professional brand marketing since. Adam has worked in ad agencies and startups before finding his current position as Regional Marketing Manager for Whole Foods, where he creates marketing initiatives geared to grow sales, brand recognition, consumer base, and community. He's at his best when mixing and mingling with new and old friends alike. He loves exploring new restaurants and finding new ways to get better as his craft.
[clear]
Adam is a fellow podcaster. His show, The Direct message, is awesome and on the top of my podcast subscription list. Needless to say, Adam and I had plenty to talk about. We hit it off and had a great conversation, hopefully not the last, enjoy…
[hr]
SHOW NOTES
[clear]
CONTACT ADAM ORNELAS
[clear]
About The Direct Message Podcast
Connections make the world go 'round. Direct Message (The DM) borrows its name from reaching out to strangers across the web, whether it be for friendship, advice, a job, or whatever – it's about making the world a bit smaller for one's self by striking up a conversation. You never know you might meet and what you might learn. Adam Ornelas brings listeners into his "DMs" with connections he's made with movers, shakers, and taste makers across food, business, and fun. Candid conversations about where they've been, what they're doing, and where they want to go.
[clear]
Adams Quotes
"If content is king, data is queen"
"Redtape Samurai"
"Real Rocognizes Real"
[clear]
Adams Favorite Podcasts