#32: Jake Holschuh and Seth | Home-Owning And Cohabitation, Buying Your First Home and Sharing it with Others.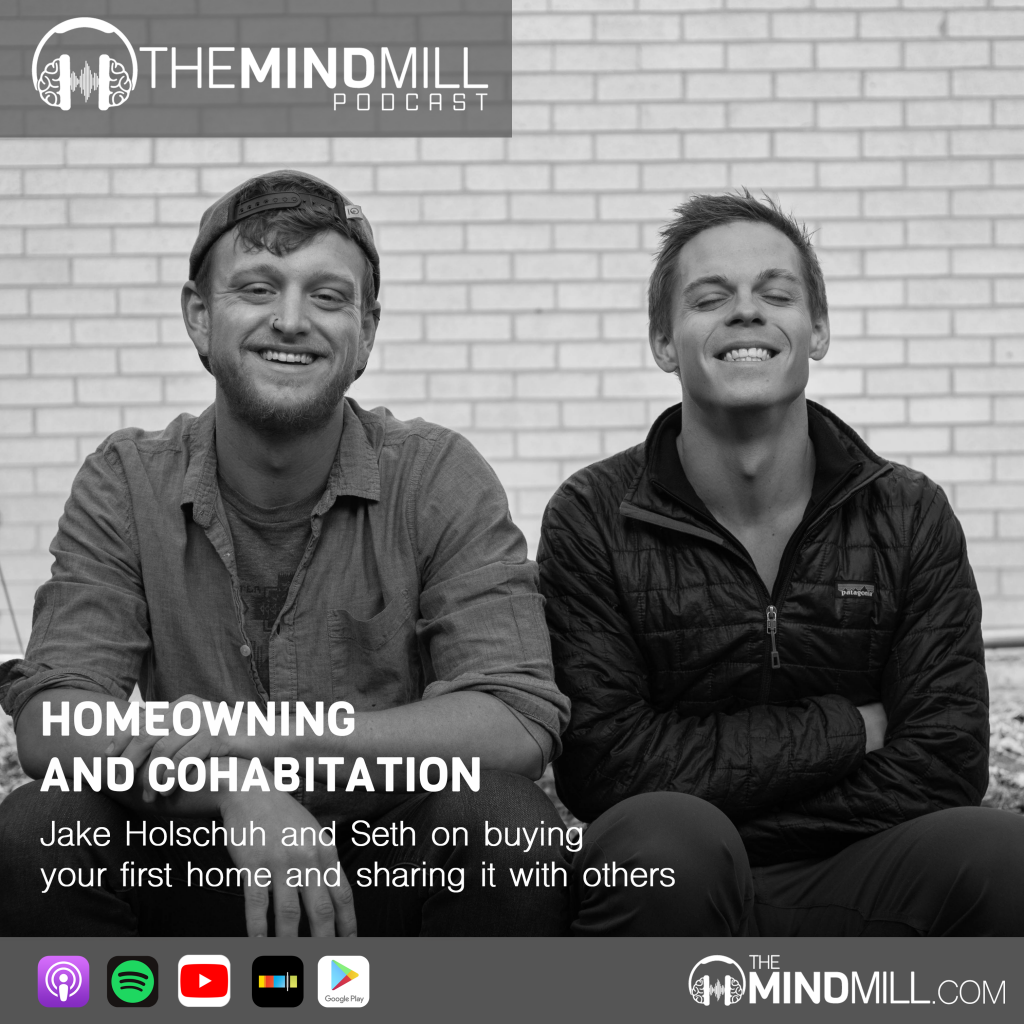 Todays episode is a special one for me.  Not only is it special because of the subjects discussed; but also because this episode is with the guest from my first ever MindMill podcast, Jake Holschuh. Jake has been a friend, photography teacher, and colleague of mine for the last few years.  He is a stellar photographer and videographer, and was a huge inspiration for me starting this podcast, as well as my recent "The MindMill Abroad" photography project through Europe.  Him and I touch on our story a bit in this episode, but I reluctantly recommend you to go back and listen to my first episode. Cringe-worthy at times, but a great way to learn a bit more about Jake and our friendship.

Jake recently purchased his first home here in Denver, Colorado, And he had asked me to share some insight and advice for new homeowners, roommates, and landlords.  I asked him if we could make a podcast out of it, and todays episode was born.  Set in Jake's brand new backyard, him and I start with some questions and discussion on homeownership, being your own handyman, selecting and living with roommates, budgeting, and coexisting. After a short break, we flip the script and switch topics to professional photography, how its changed, where its heading, and how to succeed as an artist in a world of camera phone and social media.  I love this project, the MindMill has evolved and grown in ways I never imagined when Jake and I recorded the first episode.  Theres amazing new episodes coming up, as well as some exciting new announcements at the MindMill.  But now, please enjoy my spirited and periodically snarky conversation with Jake Holschuh. 
---
SHOWNOTES
Some of my favorite photos from Jake.
Jake Holschuh Bio
Jake Holschuh is an incredibly talented photographer based in Denver, Colorado who boldly creates cinematic drama with his brilliant perspective. Jake graduated Summa Cum Laude from Rocky Mountain College of Art and Design with a Bachelors of Fine Arts in Photography and Video. After graduation, he succeeded in freelance photography commissioning works for many of the most successful magazines (Denver Westword, 5280, DOPE, etc) and companies (Columbia, Phillips, Upslope Brewing, and more) in Colorado. Jake utilizes his talent to capture imagery that is not only visually stunning, but also accurately represents and tells the true story of the subject.
Jake is fascinated by connections with new people, discovering hidden places, and learning about different perspectives and practices. He emulates this zeal for life in his photography work by resonating with his subjects, unearthing their truth, and capturing their unique essence in poetic imagery. Jake's demeanor is interactive and playful, but also professional.
Jake loves relaxing and being with family and friends. He cherishes valuable time exploring the Rocky Mountains and volunteering to do social work in his community. Jake can typically be found in one of many coffee shops around Denver, working diligently behind a MacBook and drinking WAY TOO MUCH coffee. Although he specializes in Weddings, Editorials, Outdoor, and Travel photography, Jake states that Weddings are his absolute favorite because, "it is an incredible honor to be welcome into someone's family, their inner circle, on one of the most important days of their life. We get to become witnesses to the love, the connections, the memories, and the bonds that you and your loved one have created around you…Sometimes it almost feels like we become part of the family for this one day."
CONNECT WITH JAKE HOLSCHUH
---
Thanks so much for listening to The MindMill Podcast!
For all MindMill Episodes Click Here!